You create your reality based upon how you think and feel: you want to improve your lifestyle, to be more receptive, to know how to benefit from mental acuity and your skills, how to get rid of debt or to overcome health problems, and how to become a better option than what you are now.
CONSCIOUS MIND VS SUBCONSCIOUS MIND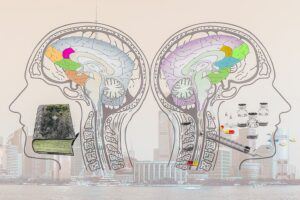 Your conscious mind is responsible for your ability to decide and uses only 2% of your brain. Instead, the other side is responsible for the subconscious mind, which acts on a deeper level, and is responsible for complex processes. Your thoughts represent the connection between the conscious and subconscious levels. They create emotions, and transmit messages to the subconscious level who can not directly retrieve information from the conscious level, only if you generate it repeatedly.
So, by sending these repetitive messages will lead to a natural shift in your self-beliefs. It will bring your mind into a deeper more open state, which will be easier to reprogram your subconscious mind with positive beliefs.
"Your beliefs do indeed create the world of you experience, so, whoever influences and ultimately sculptures your beliefs, is shaping your experience of the world."

Your subconscious is willing to learn when your conscious does not want to. That is why, in most cases, without a little help or "stimuli", you remain in the stage you are in, without bringing any change in your personal development or lifestyle.

"REAL SUBLIMINAL" – WHO ARE THEY?
Here comes the role of this Review about "Real Subliminal", reputable and trustworthy leaders of subliminal MP3s and CD online. With over 10 years of experience in creating and perfecting the techniques, they provide a wide range of albums (240+) to cover all the areas of self-development and self-help.
Their albums contain subliminal messages designed to reach the subconscious mind, to transform positive thoughts, beliefs, and to clear away your patterns around wealth, health and self-development.
But before continuing, let me bring you a summary of what subliminal messages are and how do they work.
SUBLIMINAL MESSAGES – WHAT ARE THEY?
They are repetitive, subtle messages, not perceived by the conscious mind, which are sent directly to your unconscious mind, stimulating it, and creating an advantage in achieving your goals much easier.
"The subliminal aspect of everything that happens to us may seem to play very little part of in our daily lives, but they are the almost invisible roots of our conscious thoughts." Carl Jung.
HOW DO THEY WORK?
Subliminal messages are subjective and can work differently for everyone.
"Subliminal below the threshold of consciousness but have a psychological effect on us."
They can be visual (invisible at normal speed), and auditory (sound) that are recorded and decoded by the brain, not being perceived consciously.
When suggestions are positive, they bring amazing results: acquiring a positive attitude and thinking, relaxation, pain relief, self-confidence, the achievement of sports performance or overcoming addictions, etc.
"Subliminal messages have a notorious reputation, but these hidden messages' are spread across a much wider range of phenomena that most of us are aware of."
Listening consistently to subliminal messages, you can make positive changes, improving any area you desire: you can increase your motivation, boost your self-esteem, overcome illness, phobias and addictions, etc.
In the same way, "Real Subliminal" comes to your help, embedding positive suggestions in their audios, which by repetition to an unconscious mind, become that person's beliefs, being integrated in his/her emotions, thoughts and actions.
Using their audios, old beliefs, negative thinking patterns begin to vanish, raising new thoughts and beliefs like confidence, abundance, self-love, etc.
ON WHAT HAS BASED THEIR TECHNIQUE?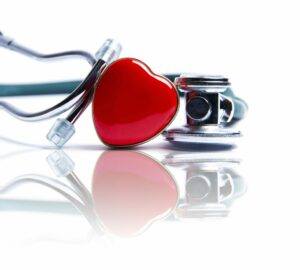 1. In Real Subliminal's audios, each subliminal suggestion is designed on the base of Neuro-Linguistic Programming techniques (NLP). NLP (a system for understanding and using an excellent communication with yourself and with others) was created by John Grinder (linguist) and Richard Bandler (mathematician and student in gestalt therapy) in 1970. Over time, it has been proven that NLP can make big changes in people, in small periods. Subliminal messages' based on NLP send a suggestion to your mind, overwriting your negative beliefs with positive ones.
Real Subliminal's audios are using positive affirmations (statements which affirm something is true). Repeated, these affirmations become stored in your mind, and change your beliefs and influence your personality.
This is one of the most effective form of therapy and personal development.
2. In some albums, like for phobias and behavioral disorders, they are using the principles of Cognitive-Behavioral Therapy (a form of psychological treatment, used to treat specific problems related to mental disorders like depression, anxiety, alcohol, and drug addiction, etc by changing the way of think and behave).
3.The statements used are a mixture of Present Tense and Future Tense.
ONLINE PRODUCTS
Real Subliminal's products are divided into 23 categories and can be purchased as a downloadable MP3 and CD's.
I will briefly present you a few categories, bringing to your attention some examples of albums, to give you an idea of how it can help you to change beliefs, thoughts and actions.
HEALTH IMPROVEMENT & SUPPORT
– 26 subliminal albums designed to maintain your health and healing:
LIFE SUCCESS
– 20 subliminal albums which covers different areas of your life success and lifestyle, by bringing motivation, productivity and personal power:
Learning Self-Discipline;
Time Management;

Organization Skills.
WEIGHT LOSS
– 9 subliminal albums which will help you to lose weight by reprogramming the way you think about diet, exercise, and weight lose:
Lose Weight Subliminally;
PERSONAL DEVELOPMENT
– 21 subliminal albums which will improve your social skills, will help you to control your emotions by breaking you free from the past, from your destructive habits and thinking patterns:
Break Free From Your Past;
CONFIDENCE
– 13 subliminal albums which will overcome fear and Self-Sabotage by increasing self-love and Self-Esteem:
Overcome Fear of Failure;
BRAIN TRAINING
– 15 subliminal albums which will train your brain to use its full capacity and potential:
Photographic Memory Development;
MONEY AND WEALTH MASTERY
– 8 subliminal albums designed to reshape your limiting beliefs related to money and to acquire an empowering Mindset:
Change your Beliefs about Money;
LAW OF ATTRACTION
– 8 subliminal albums to help you to raise your vibration, making your mind to think and work in turbo mode, to attract what you desire:
Improve Visualization Ability;
ADDICTIONS TREATMENTS
– 10 subliminal albums to help you to fight and to overcome 10 different Addictions:
Alcoholism Addiction Treatment;
Gambling Addiction Treatment.
BUSINESS SUCCESS
– 9 subliminal albums to stimulate entrepreneurial mindset, sales success, and to develop leadership qualities:
Become a Successful Entrepreneur;
These are just a few examples. For more information about their categories and products (Creativity Boost, Positive Thinking, Phobia Elimination, Improve Relationships, Learn Musical Instruments, etc), you can visit 👉 Real Subliminal Website. 👈
FAQ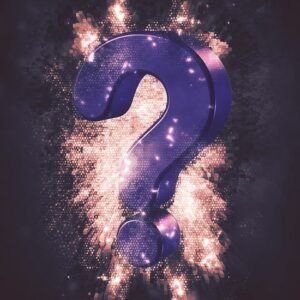 1. Are the audios safe?
All the subliminal audios MP3s and CD from "Real Subliminal" are totally safe for adults and children. They will never do any harm. They make use of positive suggestions, and they will never encourage the negative behavior.
The most common side-effect is possibly feeling unusual and hopelessness for a while, because the program is pushing you to do something you have fear subconsciously.
2. What is the best way to listen?
There is no best way to listen because it will work for everyone. Simply find the method which fits better to you.
– In the beginning it is recommended to listen once per day in a relaxed state of mind.
– Also, you can listen in the background while you work, drive or study. In this case, you should repeat the album for 2-3 times to get better benefits.
– You can listen on a lower volume while you sleep, when the brain is the most receptive to new information. So, subliminal sleep learning it is possible as well.
The headphones are optional and not required.
 3. How long it will take to see results?
It depends on everyone differently in the quantity and speed of changes. You can notice results after 1-2 sessions or maybe after two weeks.
For example, the personal development album can take longer due to deep-rooted psychological issues or behavior that you have conditioned yourself over the years.
When you will notice a shift in your behavior, mood or taking decisions, that did not exist before using the subliminal album, it will be obvious that the program is working.
4. For how long will be the results?
Once a change has occurred in your mind it will stay like this permanent, making possible to move to another area of development. Changes can occur within a couple of weeks; as I mentioned, everyone is different and the set frame of change is different as well.
5. Can be listened multiple albums at once?
If you are new in using subliminal messages audio, it is recommended to use one or two albums per day, to get used to and to see how exactly works for you.
After you gain some experience, the decision depends on personal preference: you can use one album for a week or two and after to move to another, or you can play several albums on different subject areas, one after another.
I repeat, depends on your personal preference and the degree of your experience.
6. What can be heard in the audios?
Each subliminal album has four tracks. The first three contain relaxing ocean, rainfall and nature sounds. The fourth one is in complete silence, without nature sounds, voices or a guided hypnosis, but like the other three, contain powerful subliminal messages', which can be listened anywhere, anytime, when you work or when you sleep.
7. How long an album last?
All the albums contain 40 minutes (4 tracks x 10 minutes). For more benefits, use all four tracks in order without skipping any.
8. What if I am not an  English native?
As all the audios are made in English, it is recommendable you have at least a conversational level of English, to have full benefit.
SHIPPING
If you will purchase the album as an MP3, you can be able to download it immediately after your payment.
If you will purchase the album as CD, these will be dispatched the day after payment, Monday to Friday. When you will purchase the CD, it will be sent to you automatically and the link to download MP3 as well.
The shipping takes 3-5 business days after dispatch, across the USA, and 7-14 days international.
If you will buy 1 or 2 CDs, the shipping cost will be $1.99. But you can have free shipping if you will order 3 or more CDs. For USA the shipping is FREE.
REFUND POLICY
"Real Subliminal" offers a 100% Satisfaction Guarantee. You will have full refund if you are dissatisfied with any of the albums, for any reason. All you need is to email them, using the Contact Us form.
PAYMENTS
Through Credit Card or PayPal.
REAL SUBLIMINAL MOBILE APP
You can transfer your albums to the free App Store for Real Subliminal, if you purchased using the same email address which you used to registered to the app. In this case, your album will load automatically to your library. You can have the app on five devices (iPhone/iPod) at a time using the same email address. As well, you can set a sleep timer for up to four hours.
CREATE YOUR OWN SUBLIMINAL AUDIO
You do not need to be a psychologist, hypnotist, or to be an expert in NLP. The hard part will be made by "Real Subliminal".
All you need to do is:
1. Choose a title (the main goal of the album).
2. Write the script (individual requirements). "Real Subliminal" will give you a hand with the best practice advice, to write a powerful subliminal script.
3. Pick the music (ambient, classical, nature sound), or completely silent option.
The Custom Subliminal Audio can be done only as MP3, and only in English language.
BOTTOM LINE…
Real Subliminal provides you a simple and effective method which will make dramatic and lasting changes in your mind. Opinions are divided regarding subliminal messages. We meet them all the way and they work, whether we accept it or not.
Discernment about the value of information is entirely up to you. Just keep an open and positive mind.
DO NOT DECIDE TO DRAW A CONCLUSION BEFORE GIVING IT A TRY!
Till next time…
Rewiring Your Brain!
~ Diana D. ~
Founder of dareandbe.com/