---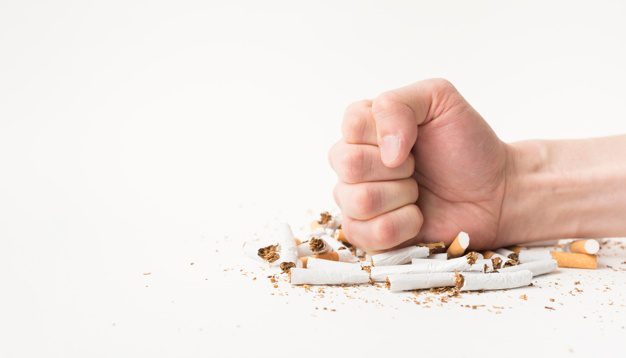 In the quitting smoking process, very often, your body will crave that dose of nicotine with which it has been used. But it is a normal part of the process.
Your brain's association can generate this desire in an unconscious process, which it sees and learns to use together.
This can be a particular situation, feelings, places, or people. These little psychic explosions are called smoking triggers and can happen when you least expect them.
In Yoga, the concept of Samskara (mental impressions, memories, psychological imprints) is represented by an association of actions, usually performed and which have been strongly impregnated in your mind.
The same concept applies in the case of smokers, who see smoking as associated with different actions.
When you get triggered, you need to find the root source, pay close attention to it, dive deep, and see why and what set your "red alert."
These triggers can be classified into four categories.
TRIGGER'S CATEGORIES
PATTERN TRIGGERS
You get used to the fact that whenever you drink coffee or alcohol, you associate this action with smoking.

Many people, after a meal, prefer to smoke to "help digest."
When you watch TV.
A break at work will constantly stimulate you to smoke;
At a different time of day.
When you are driving or talking on the phone.
After a sex match, the brain associates the physical exertion with calming it with a cigarette.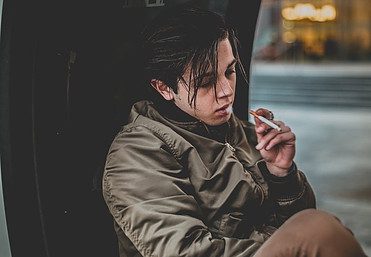 EMOTIONAL TRIGGERS
When you are in the power of intense emotions or negative feelings, you associate smoking with eliminating stress, depression, anxiety, sadness, boredom, loneliness, anger, or feeling down.

Cooling after a fight and the elimination of tension will be associated with smoking. All this is because nicotine gives the brain that false sense of "feel good," which is precisely the opposite. The sensation is just temporary, and all these feelings will be even more intense, after that "feel good" effect will pass. That is why the number of cigarettes consumed will increase significantly.
It can also manifest when you are in a good mood when you feel excited or happy about something.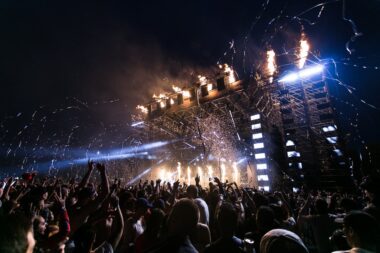 SOCIAL TRIGGERS
An outing with smoker friends over a drink in bars, nightclubs, or concerts will always be associated with the desire to smoke.

Your body can do it. It is time to convince your mind.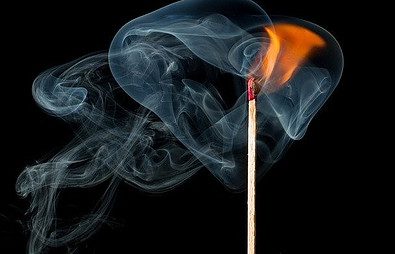 WITHDRAWAL TRIGGERS
If you are in the process of quitting smoking, your body will crave nicotine. So, every action of smelling cigarette smoke or seeing somebody smoking lighters or matches will bring you that "alert" in your brain.

Due to the movement of the hand to bring the cigarette to your mouth, this reflex remains stuck in your mind even after you quit smoking. That is why you will always have the sensation of keeping your hands busy.
Getting through nicotine withdrawal is EASY. The battle in your mind is not.
Quitting smoking means replacing all these feelings and associations with different and healthier ways.
12 TIPS TO OVERCOME SMOKING TRIGGERS
1. Replace a cigarette with a sugar-free chewing gum.
2. Change the routine and make things different: drink coffee at another hour or replace it with a cup of tea.
3. If you smoke when you drink alcohol, then order a non-alcoholic drink.
4. If you smoke after the meal, replace the desire to smoke with fruit, nuts, sunflower seeds, and raw carrots, or brush your teeth immediately after your dinner.
5. Play with a stress ball, exercise to relieve stress and anxiety and improve your mood.
6. Find healthier ways to deal with your feelings: talk with somebody about your emotions, get professional support from a therapist, or connect with a counselor.
7. Do relaxation techniques, deep breathing techniques, Yoga, meditation, and listening to calming music.
8. Avoid social triggers for a while. It will help you to make the process easier.
9. Distract yourself from cravings.
10. Throw away your cigarettes and anything related to smoking.
11. Drink in places where smoking is not allowed.
12. Clean the house, at work, and in the car. Wash your clothes, remove the smell of smoke, and refresh them.
FINAL THOUGHTS…
Avoiding these triggers helps you reduce the desire to smoke. I am not saying it is an easy process but worth it.
Well, I hope I gave you an idea on how to identify and overcome smoking triggers, and I would like to know which are your triggers and how you deal with them.
---
Till next time…
Keep Yourself SMOKE-FREE!
Founder of Dare & Be.
---
Contact: support@dareandbe.com