In addition to the physical pain, most of the time, you face emotional difficulties, starting from a simple state of irritation, and leading to anger, torment, sadness, fear, or envy. Often, you lose the battle of negative emotions, because you just live and react to them unconsciously, without being aware of the emotions themselves.
EMOTION VS REACTION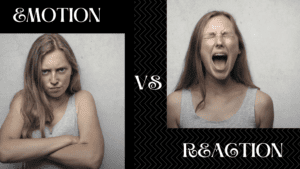 No one is immune to these negative emotions, but the way you react to them can prevent, modify or reduce their intensity. To be able to recognize your mental and bodily experience, and the discernment of your emotional states, Mindfulness is a tool that you can use as a pause between emotion and action.
When negative emotions become chronic will harm your health and your relationships.
Do you remember how many times due to a strong negative emotion you had a reaction that create a combustible situation?
How many times could you not stop such a reaction?
When you create that pause between emotion and action, you will see that your words and actions are less likely to hurt you or other people.
Your body reacts emotionally and often responds unconsciously to environmental stimuli and changes related to them. If you ignore or repress a negative emotion, it will not avoid the consequences, but on the contrary, it will multiply them. To be aware of your emotions means to recognize them, to feel them, and to let them go, without controlling you, or generating negative reactions.
You must understand that they are transient. You have experienced a million different emotions in your life, but now they are no longer with you. They are constantly changing, although when you experience them, they give you the impression that will stick with you forever.
R.A.I.N – A FOUR-STEP PROCESS
A Mindfulness method that can help you work consciously with negative emotions, is R.A.I. N, the acronym that comes from:
R.- Recognition

A.- Acceptance

I.- Investigation

N.- Non Identification.
This is a method developed by Michele McDonald and used in Buddhist meditation circles, and by many mindfulness teachers around the world. You can apply this method whenever you face negative emotions and challenging situations.
RECOGNITION
What is happening?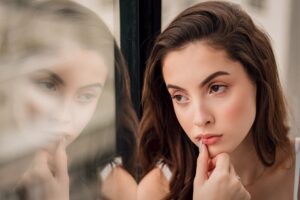 Recognition is the fundamental first step of being aware of your emotions. Surely you have lived moments when you felt trapped in emotions, suffocated, and without the ability to think clearly.
Well, through this first step, you kindly recognize and label the emotion you are experiencing: "anger", "fear", "sadness", "guilt", etc. This is a way to control it, to induce cognitive assessment, which will help you calm down, and realize that you are not so suffocated by that emotion.
ACCEPTANCE
Can you accept what is happening?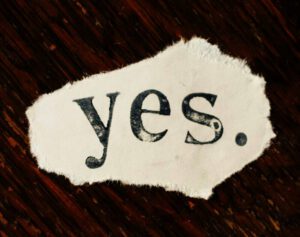 From a Mindfulness perspective, all human emotions experienced are good, because they are authentic, have a present action, and give information about desires, needs, and fears. They are part of the human experience.
Mindfulness urges you to be present and to accept with compassion what is happening in reality, without judging yourself, and feeling shame, guilt, or fear. It may be difficult in some cases to like the feeling, and to accept the emotion, even if it is your reality.
Just be aware that you cannot accept it. Sometimes, the process of acceptance can be slow, but you should not give up and be disappointed that it does not work. It is ideal to be patient with yourself and to continue the practice.
INVESTIGATION
Can you bring interest to what is happening to you?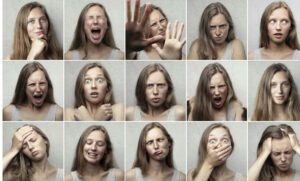 It refers to the process of feeling emotion in your body, and how it manifests. When you are caught in the fever of emotion, you tend to go to its history, which will feed and intensify the emotion itself, and not reduce it. Mindfulness helps you to simplify the whole process.
Being in tune with the real bodily sensation helps you reduce and calm the emotion, and at the same time understand that it is only the results of sensations combined with the thoughts that surround them. Every time you experience a negative emotion, investigate its manifestation as a sensation in your body.
Where do you feel the emotion in your body? Can you locate it in your stomach, chest, or throat?
How do you feel in your stomach? Is it a sensation of pressure, burning, or heaviness?
How do you feel in your chest? A sensation of tension, vibration, suffocation?
What do you feel in the throat? Is it a sensation of oppression, of drying?
What kind of thoughts is going through your mind?
If it is difficult for you to do this at first, to connect with your bodily sensations, just try to relax, take a few deep breaths and try to identify the general sensation of emotion. The more you practice being aware of yourself, and the sensations that you are experiencing, the more you will be able to deal with your negative emotions.
NON IDENTIFICATION
Is the emotion happening to you, or is just happening?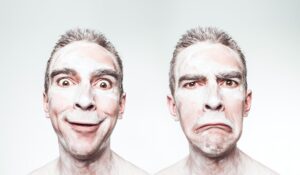 Is the most powerful step. If you have overcome the first three steps, at this level you are already able to no longer treat emotions as something personal. You understood that they come and go, they ceased to exist as yours, and they have now become just simple emotions that will pass away.
Maybe you lived in a situation where, although you were overwhelmed by an emotion of fear, or sadness, inside you, in a small part, you knew you were fine. But not being aware of the emotion, you identified it as something personal, an attachment to you. In this last step, you already know, and you can reflect that in fact, you are not the emotion itself.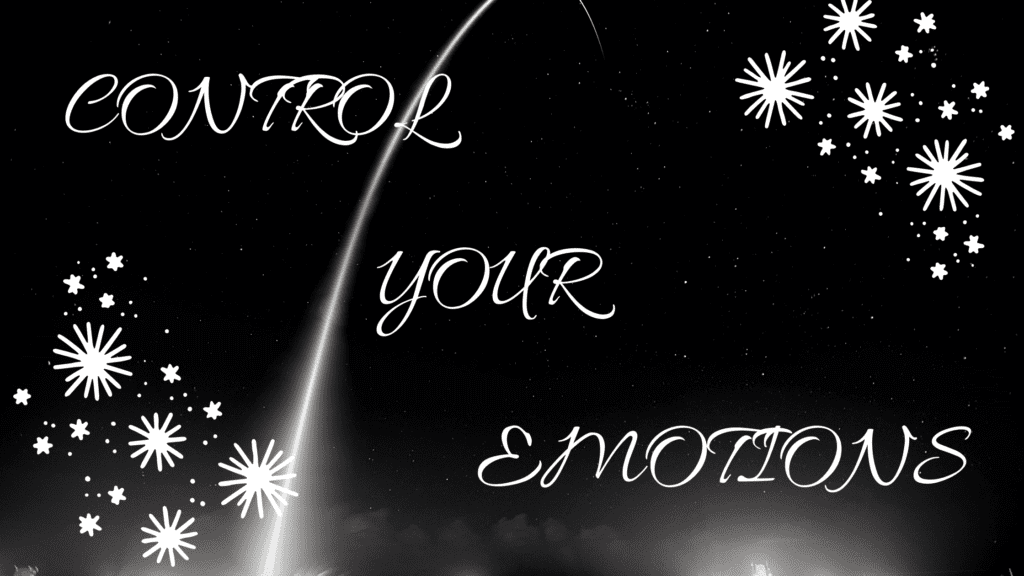 FINAL THOUGHTS
Thus practicing Mindfulness with your emotions, through the R.A.I. N method, you will be able to identify, accept, and investigate how they manifest, managing personal detachment from their presence.
Which kind of negative emotions do you experiment with more often?
Do you recognize and accept them, or do you prefer to repress them?
Do you take them personally, or can you treat them as a passing experience?
I would love to know your answers, so feel free to share your experience with R.A.I. N method or any suggestion you have, in the comment below.
---
Till next time…
Be In The Control Of Your Emotions!
~ Diana O. Debreczeni ~