The most basic, fundamental truth of life is that you cannot be happy if you do not love yourself.
But if you may be wondering:
How to love yourself?
How do you overcome your insecurities?
Well…That's where I come in, to bring you a summary of what self-love is, what it involves, and how to cultivate and develop it to be your best self.
STRENGTHEN THE FOUNDATION!
Self-love is a deeply personal and subjective journey, an integral part of the self-care process that takes time and patience to be reached.
Everyone has their own ideas about what it means to love themselves, but some of them may not know how to do it.
Others might not think that they deserve it, or in some cases, people might not even know that they need it.
What is important to know is, that before any change you want to make in your life, the first thing you need to do is to strengthen the foundation, and the foundation of your life is YOU.
The first change must be within you, TO LOVE YOURSELF!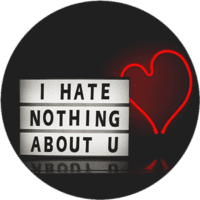 I HATE NOTHING ABOUT ME!
For every person, self-love is a fundamental need, a feeling of inner safety, but at the same time it is the process by which this need can be satisfied.
Maybe you live your adult life in an inferiority complex because you are influenced by internal dialog based on reorganized and adapted influences from the past.
From all these influences, which can be  positive, neutral, or negative, you often choose the toxic ones, the so-called "defects" which affects your existence, limits you, and makes you feel inferior because you cannot see them in a positive light.
In order to love yourself, you have to give up the need for control and perfectionism, to be able to accept the good and bad things about you, and everything in between.
You need to be able to see your flaws and strengths, and to recognize that even thought you are not perfect, that does not mean that you are not worthy of love.
Self-love is the most powerful asset that you can own, because it allows you to get everything you want out of life, even things that you find impossible.
You have the entire world within you by loving yourself, giving happiness and love to those around you. You allow success and abundance in your life because you are open to merit, to change, initiative, and action.
 BREAK RESISTANCE
But most of the time, your ego and your mind are opposed to this. The resistance you oppose prevents you from being happy, and all the negative feelings and thoughts, lacking in love, prevents you from enjoying what the Universe can offer you.
The most important thing to remember is that love is in you. It was, and always will be, and depends on you if you let it shine.
Sometimes, loving yourself seems to be the hardest thing to do, but allow you to start with these small tips to improve it.
6 TIPS TO IMPROVE YOUR SELF-LOVE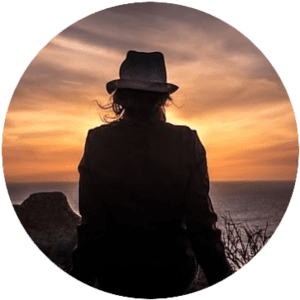 STILLNESS IS THE KEY!
If your life seems to be an endless race, unable to stop, you can be sure that definitely you neglected yourself.
You have moved away from your essence, unable to relax to stay connected to it, and to keep the balance in your life.
But the stillness is the key. The stillness within yourself, by taking the time to be alone with your thoughts, without any distractions or interruptions.
This will allow you to get in touch with your inner-self and find out what it is that you really want from life.
I highly recommend you 10-15 minutes of daily meditation, to find out that inner stillness that will unlock the true love for yourself.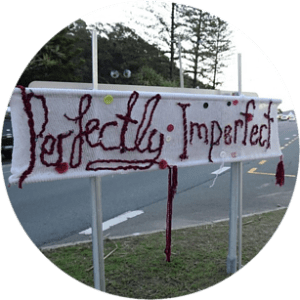 PERFECTLY IMPERFECT
We are all imperfect. We have our own flaws and we should not be ashamed of them.
So, do not worry about how other people see you or think about you. Their criticism are only reflections of dissatisfaction with their existence.
That is why, their opinion matters less. If you have flaws, so do they!
Be realistic. Accept reality from a fair and objective vision of yourself and then, the judgment of others will affect you less.
GRATITUDE FOR FAILURES
We all have a past and a present with mistakes and failures, but depends on us how we let them affect our minds and hearts.
Do your best to transpose every mistake, failure of your life into a positive light. Look for the positive elements that come with and see how they can attract something good to you.
I will give you an example. Let's say you lose your job. This can affect you emotionally and financially, but it is not the end of the road. On the contrary.
It's true that a break like that can bring you one step back, but at the same time it gives you the opportunity to see the whole picture of the situation from another perspective, that of forgiveness and gratitud.
You will realize that now you have a little bit more time for yourself. Time to rest, because maybe you have not done it for a long while, time to spend with your family and people that you love, and even to find a much better job.
Anytime you think a situation is a failure, when you have negative thoughts or disatisfactions, just turn them into something positive for you.
According to the Law of Attraction, the positive always neutralizes the negative!
MIRROR…MIRROR…
Every time you are unsatisfied with any aspects of your body, you will attract even more unsatisfaction.
It is not easy to love your body when you only see its flaws. All you have to do is change the way you look at yourself.
Look in the mirror, and learn how to appreciate and love the person you see. Find the positive things of your body, and focus on them instead of the negative ones.
Observe how wonderful you are and your body is, and be grateful for all the sensations it allows you to experience every day.
Tell yourself: "I accept and love myself as I am", and list a few aspects that you love about yourself and your body.
Also, accord it more attention by eating healthy, exercising, and taking care of yourself in general.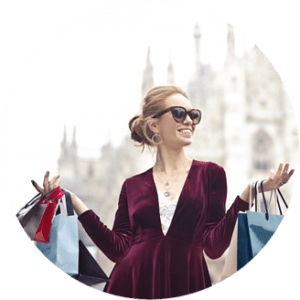 BE KIND WITH YOURSELF
Think that every time when you say something positive to yourself, you do something with passion, with pleasure that gives you that good mood, you offer yourself, some love.
Make a list on a piece of paper with what you appreciate about you, what are your most important qualities and achievements because the way you think and feel about yourself determines everything that is happening to you.
Also, think about hobbies and activities that offer you moments of relaxation, peace, good mood, and do your best to enjoy them as often as you can.
Remember, you show love for yourself with every book you enjoy reading or watching a favorite movie, with the favorite music you listen to, and dance crazy as no one could see you.
When you are in the middle of nature, play sports or take a walk with your pet, when you are with your friends, or hug your loved ones.
Every time when you make small personal gifts that offers you pleasure and good mood, giving your self time to invest in your knowledge, to enjoy a simple cup of coffee, a favorite food or wine, you give yourself self-love.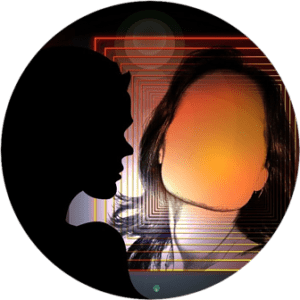 RELOOK!
"Who naturally care about his or her person will inspire more confidence than a negligent person or who makes no effort to showcase their qualities!"
By taking care of yourself, you show respect and love for you.
Try small changes that can have a positive impact on you. You need to feel good in your skin and by these small changes, they will strengthen your self-esteem and you will love yourself even more.
You can try a new hairstyle, a sensual perfume, you can add new colors to your wardrobe, you can even change your outfit style.
No matter what changes you make, make them related to your personality, your well-being, enthusiasm and confidence they offer you.
MY FINAL THOUGHTS…
TO LOVE YOURSELF:
• Allow to free from control and perfectionism.
• Give yourself time for moments of stillness that will help you to rediscover, forgive, and appreciate yourself to get rid of your personal complexes.
• Take attitude, channel your own emotions, acknowledge, and accept them.
• Use your negativity to turn it in positive elements for you.
• Give yourself little pleasures to elevate your spirit.
• Make small changes to your look to gain self-confidence, and feel good in your own skin.
Till next time remember…
You Are YOUnique, Valid, & Powerful!
~ Diana D. ~
💫 Founder of Dare and Be.💫