Bertrand Russell said that "Envy was one of the most potent causes of unhappiness."
 In the society we live in, we are envious and envy in our turn. Why? Because we owe so much value to the status and financial achievements, and we forget that, what we need in the first place is inner peace and Self-Esteem.
In this article I will explain what envy is and how it manifests, the causes that lead to its appearance and how you can overcome it, in order not to "poison" your life.
WHAT ENVY IS AND HOW IT MANIFESTS?
Envy appears, in most cases, as a comparison by which you become aware of your own flaws, a fact generated by the inferiority and low esteem of each individual.
It is a complex, hidden, involuntary, destructive emotion, because of which, you forget that you are the only protagonist of your life, you adopt the image of the victim, wasting your time in following others.
Envy is manifested first at the mental level and then at the behavioral level, appears in the immediate environment: family, relatives, friends, neighbors, colleagues and can be for a job, a car, a house, a partner or someone's physical appearance.
People who envy do not appreciate and do not enjoy what they have in their own lives, permanently wanting what others have, generating psychological changes: frustration, anger, fear, worry, and anxiety.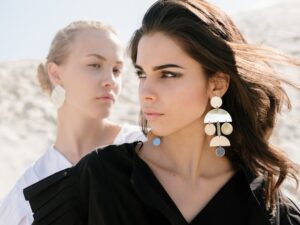 THE FOUR CATEGORIES OF ENVY
DEPRESSIVE ENVY
Characterized by the fact that the person in question faints his or her feeling of envy and avoids interaction with the envious person. 
HOSTILE ENVY
Characterized by the fact that the person in question manifests envy through rivalry, defamation, criticism, domination over the envied person. 
ADMIRABLE ENVY
Appears in rarer situations and can be considered the antidote of envy. The person in question dares to congratulate the envied person for success, and at the same time, sees it as a positive situation, to push himself toward reaching his performance standards.
PATHOLOGICAL ENVY
In the most difficult cases, envy begins to dominate, generating strong suffering and depression which if not kept under professional control, causes violent actions.   
THE CAUSES OF THE APPEARANCE OF ENVY
Envy is related to inner doubts and experiences from the past. It may be a persistent feeling from childhood or adolescence, related to the low level of Self-Esteem and Self-Confidence. In this case, the envied person becomes a rival or competitor.

Another

cause is the competitive environment in which high efficiency is required.

Own personality generated by narcissism, perfectionism, and Self-Centered.

Social networks can constantly generate envy. The people in question feel dissatisfied with their own lives, after visiting other profiles in the network.

Envy can appear in a stage of vulnerability.

Lack of own goals is another reason that leads to envy. When no personal purpose is set or exist dissatisfaction with one's progress, frustration arises, and easily falling into the trap of envy.

Envy does not only occur in adults, but it is also common in children.There are major possibilities for children to become envious if their parents develop emotions of envy in different circumstances.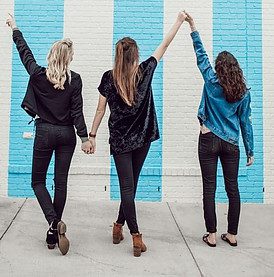 OVERCOMING ENVY
Envy should not be denied or ignored. Being aware and acknowledging that envy exists, it is a first step in solving your shortcomings.

Establishing personal goals and reach them in life, you are no longer envious and you even enjoy the success of others.

You have to analyze your thoughts of inferiority, to determine the cause of their existence.

You can free yourself from envy by externalizing it through humor and not hostility.

Find a creative purpose and not a material one. In this way you will be totally involved in personal progress and not others.

You have to be grateful for how you are (each one is unique and talented in its way),and for what you have (your life is valid and important). You must live your own life and not the life of others.

Turn it into a healthy and motivational envy. The success of others can be an inspiration to you. It is better to admire than to envy, but it is up to you whether you use it, to your advantage or disadvantage.
You need  to look at the overall image from the perspective of reality. Nobody has everything they want. If you want something from others, others might want something from you.

Give yourself value! You should focus on your own existence, and not the others.
"The only person you have to compare yourself to, is who you were yesterday!"
By comparing with yourself, you can see the whole process and personal progress.
Surround yourself with people who appreciate gratitude, positive people who love you and bring joy to your soul.

Be generous, show your kindness, give the world your time, talent, skills, and knowledge. Help those who are less fortunate and you will find soul fulfillment, overcoming envy.
🚨ACCEPT PROFESSIONAL HELP IN CASE OF PATHOLOGICAL ENVY!
BOTTOM LINE
"You do not really see the person that you are envious of. You see a mirror that reflects what you find lacking in yourself. Paying attention to this can be very instructional. We often despise in others what we wish we could find in ourselves."
Thank you for reading the article. Feel free to share with us your story of envy in the comment below. Spread the information, some love, and positive vibes.
Till next time…
Live A Life With Empathy!
~ Diana D. ~
Founder of dareandbe.com