You were born creatively or do you just have a passion for writing? Do you believe in the power of words and you can transcend ideas, information, personal experience, and expertise through them?
Are you original, innovative, and add value to your creations?
Then "Dare & Be" allows you to challenge yourself and to spread your talent to a global audience.

WHO IS IT FOR?

For everyone who:
Fit to the general topic of our website.

Is passionate about a topic that influences and improves a person's lifestyle.

Have fresh ideas, a merged knowledge based on own experience, personal expertise or professional experience, which want to be shared.

Want to spread the own name, the own "voice", and the uplifting message to global readers.

Do not have a personal blog or website, or not have time to manage ones, but is full of constructive ideas, and desire to share the knowledge.

Have a blog or a website with/without a similar topic, and who want to boost the traffic sending the readers back to the personal website.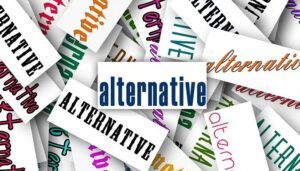 WHAT DO WE PROVIDE?
"Dare & Be", an authority of Self-Discovery, Self-Improvement, and Self-Development, provides you with new perspectives, to put yourself way ahead of the crowd, using our platform.
As a Guest Writer, you will play an important and complex role in helping and influencing people's life, offering a meaningful content with tips,  constructive advice, and information.
All, having access to our readers which will help you to cultivate relationships and to increase your brand credibility.
You will be known as the creator of the article, exposing your name/brand to an entirely new audience.

The only thing we forbid is that it cannot be used on another platform or personal website/blog. At least, not as long as, it is on the "Dare & Be

" 's platform.

The opportunity to increase traffic will be outstanding, being redirected from our platform to your website, blog, or a social network.

You will have hosted on our website a short bio of your own, to let our readers know you and your work better.

We will come in your help, by checking the article for grammar or spelling errors and the originality, changing any word that hit the wrong note.

You can choose in which Category/ Categories, what exists on our website (Mental and Emotional Well-Being, Physical Well-Being, Financial Well-Being), you want to write.

Guest Writer position is NOT PAID but you can have different possibilities which will bring you many benefits. And especially will not cost you a penny.

If you have a Certified Profession related with our general topic, you can start your writing experience as a Guest Writer, with the possibility of becoming our full contributor.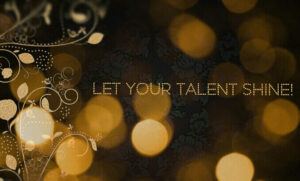 WHAT DO WE ASK FOR?

We do not expect you to be a genius in English Literature, but as we care about the quality and originality of the articles, your content needs to be clear and concise, useful and well written.

Needs to provide our readers with an article that offers insightful perspectives, practical information, and a clear call of action.

To create content only for informational purposes that provide value and NOT for critical ones, or commercial use.

How the entire offer should be 50/50 win, our Guest Writer, need to provide our website link on her/his personal website/ blog.

A new global audience will know your name or brand.

Will increase your traffic and boost your sales if your website is for this purpose.

You can use the experience by letting know to your readers that you have the availability to expand your activity. That definitely will bring you new offers, which will lead to even more traffic.
If we convinced you that is a great deal for you or your business to embrace the challenge, or you still have some concerns you want to clarify, then fill in the form below, letting us know for which Category/ Categories would you like to give a shot: Mental and Emotional Well-Being, Physical Well-Being, Financial Well-Being.
The answer to your message and your questions will be given back to you within 24 hours.
Thank you for your input!
Let Your Talent Shine!
~ Diana D. ~
Founder of Dare & Be.