The 31 personal quotes of life lessons can be used as a reminder of what is important in life. They are a great way to inspire, motivate and make you think about your life and the decisions you have made. They can help you see things from a different perspective and make you realize that there is more than one way to live your life.
TREAT LIFE AS A JOURNEY OF SELF-REFLECTION
We all know that life is not about the destination but about the journey itself. In this journey, we all go through different phases, experience different things, meet new people, and learn different lessons. All of these shape and make us who we are today, and design the person we might become tomorrow.
You embark on the journey of life with the aim of understanding who you are, what your values are, who you want to be, where you want to go, and what the world around you is like. Through self-reflection and introspection, you understand what your thoughts and feelings are in a certain situation, you increase awareness of your behavior and you can see what you need to improve to feel more fulfilled in your life.
My self-reflection on my life journey makes me able to provide in this article a compilation of 31 personal quotes that I hope will give you insight into understanding the true essence of life by reminding you of the things you shouldn't forget, and the things you should do more.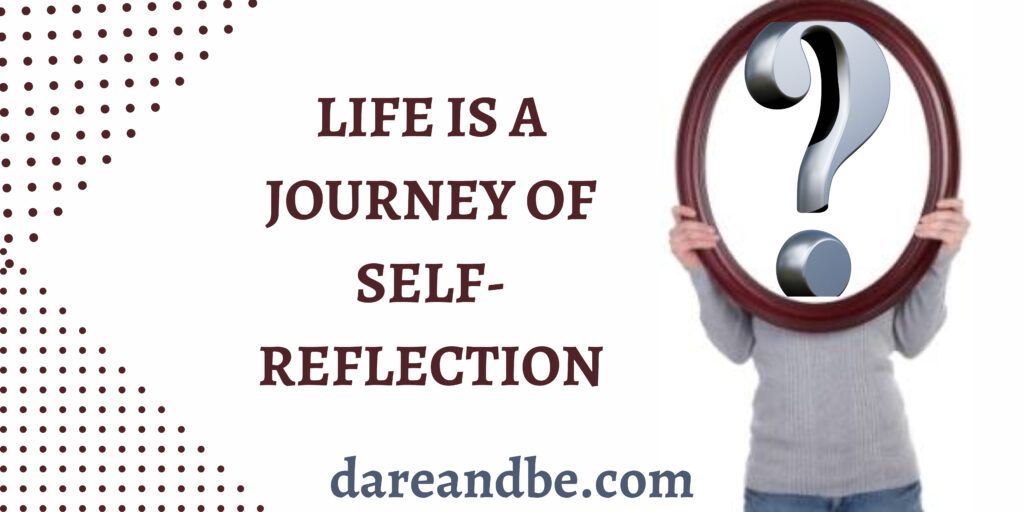 31 PERSONAL QUOTES OF LIFE LESSONS
1. When we are born, the Universe gives us two choices: to live a life in which we serve a higher power or to live a life in which we serve ourselves. The decision we make will define the person we will become. ~ Diana O. Debreczeni~
2. In the cycle of life, everything must be done in its time. If you do it too soon, there are always consequences that you will pay for later. If you say you'll do it later, most of the time you never will. ~ Diana O. Debreczeni~
3. A balanced life does not mean leading your existence in the middle of the two extremes: good or bad, poor or rich, easy or hard, happy or unhappy. A balanced life means going full cycle through the two extremes. So, be both "Holly water" and "Hellfire", and the flavor people taste, to be depending on how they treat you and others. ~ Diana O. Debreczeni~
4. Never follow a path shown or built for you by someone else. Be always the sole architect of the path you will set foot on. If not, over time you will get lost somewhere along the way by ending up sabotaging yourself. ~ Diana O. Debreczeni~
5. Living an ordinary life is more than enough. You can be extraordinary as a human being, through your actions, your words, and the empathy, you show toward others. Learn how to be Extraordinary in something Ordinary. ~ Diana O. Debreczeni~
6. When you're honest with yourself, you already have more than half of the answers you're looking for. ~Diana O. Debreczeni~
7. No one can tell you that you are a good or a bad parent. But the thousands of ways you can show this to your child every day will be your sentence in his eyes and heart. ~Diana O. Debreczeni~
8. In life, we learn many lessons, many from life itself, from parents, acquaintances, or mentors. But don't forget: your child also can give you the most valuable lessons. Just Listen to him and Observe him! ~ Diana O. Debreczeni~
9. Whether you are a parent, a spouse, a boyfriend, or a girlfriend, never neglect yourself. You come first before everyone else. If you are good, they will be even better. If you are bad, you can't help them either. So, treat self-love and self-care as a form of understanding what true love means to be able to give it to someone else in its pure state. ~Diana O. Debreczeni~
10. The most painful lesson you can learn in life is that even your family can be your worst enemy. But even so, it's good to keep the enemy close. ~Diana O. Debreczeni~
11. Your strength is not measured by the strength of your muscles, but by how hard life knocks you down and you keep getting back up and moving forward. ~ Diana O. Debreczeni~
12. Asking for help in the most difficult time is not a sign of weakness. But if you don't do it because of your ego, then it is a sign of stupidity. ~Diana O. Debreczeni~
13. Always keep your private life like this: PRIVATE! ~Diana O. Debreczeni~
14. No one is absolved from lying. A lie can bring you down or lift you. Be wise if you use it, when you use it, how you use it, and who you use it with! ~ Diana O. Debreczeni~
15. We all have our little insanities, and that's okay because in this confusing world, to keep your sanity, you have to know the insanity first. ~ Diana O. Debreczeni~
16. Don't give your fear as a gift to nobody, because it feeds the other's power and dominance. If you don't let your fear be your factor, always you'll find that powerful person within your person. ~ Diana O. Debreczeni~
17. If you want to be a good adviser, then be the first to follow your advice. ~ Diana O. Debreczeni~
18. Only when you get rid of the negative things and people in your life, you will feel that you can breathe freely. ~ Diana O. Debreczeni~
19. You will get stuck in a loop when you repeat the same mistakes over and over again without learning the lessons from them. ~ Diana O. Debreczeni~
20. If after 10 years you are still doing the same job, you should start asking yourself WHY? Do you do it out of passion or because you feel safe in your comfort zone? ~ Diana O. Debreczeni~
21. Don't work your "ass off" and sacrifice your life and family to enrich your boss. In the end, you will realize that he will be the same boss, but richer, and you the same contracted employee. Do your best to become your boss, and change your life the other way around. ~ Diana O. Debreczeni~
22. Success follows self-discipline, knowledge, skills, and experience. Do your best to have them as your asset because they are the only legacy that will follow you wherever you go. ~ Diana O. Debreczeni~
23. Don't sell yourself short. Know your worth and be only where you are valued. Never accept anything less than that! ~ Diana O. Debreczeni~
24. The reality you experience is the sum of the consequences of your thoughts, decisions, and actions. Your beliefs define your standards in life. When your reality does not conform to your standards, weigh well what you need to change: reality or standards? ~ Diana O. Debreczeni~
25. True vision is when your mind thinks something is just a fantasy, but you are stubborn enough to see it and make it a reality. ~ Diana O. Debreczeni~
26. Life is much more than winning or losing something. When something gives vibes to your heart, don't ask yourself what it is, or why it's happening. Just live it, enjoy it to the fullest, because that vibration, that sensation means life itself. ~ Diana O. Debreczeni~
27. Decisions are the hardest thing to make, especially when it is a choice between where you should be and where you want to be. Always try to make an educated decision, with the long-term in mind, that is based on a balance between deliberate and instinctive thinking. ~ Diana O. Debreczeni~
28. When you are the Captain of your ship and the Master of your faith is easy to turn ideas into profitable adventures. ~ Diana O. Debreczeni~
29. If you don't bet big for yourself, don't expect anyone else to do it! ~ Diana O. Debreczeni~
30. With each act of Generosity and Gratitude, you fill a void in your Universe. ~ Diana O. Debreczeni~
31. To win life, you need to understand its real game and how to apply your own rules to win every small battle! ~ Diana O. Debreczeni~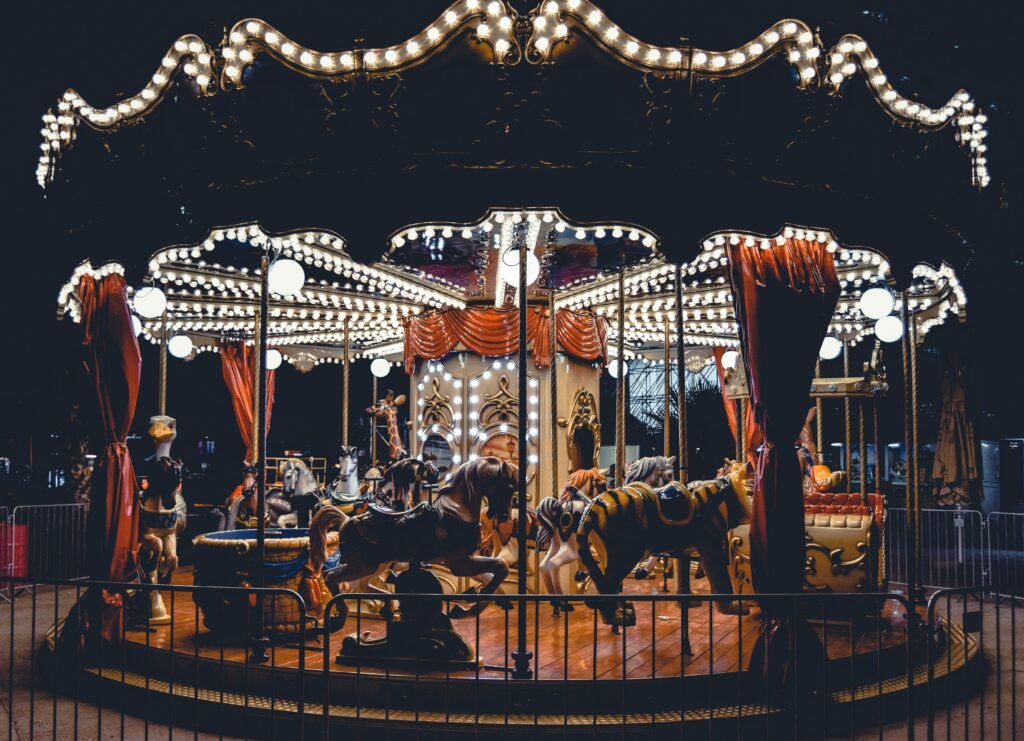 THE ANALOGY OF LIFE – LIFE IS A CAROUSEL!
• We are born. – Ready to start our journey.
• We go around. – The passage of years, experiences, and lessons learned.
• The cart goes up and down. – Life's successes and obstacles.
• After a full cycle, we return to where we started and get off. – Our end.
We get only one ride in life, so, we better make it count!
FINAL THOUGHTS
I hope you enjoyed reading my quotes.
Which one is your favorite?
Which of them do you identify with?
Tell us in a comment below, and if you have a personal quote of your life lessons, don't hesitate to share it. It could be a good reminder or an eye-opening lesson for all of us.
Till next time…
Understand life backward and live it forward!
~ Diana O. Debreczeni ~
Founder of Dare and Be.