"Vision Without action Is Merely A Dream. Action Without Vision Just Passes The Time. Vision With Action Can Change The World."
TAMI SIMON AND HER VISION ABOUT SOUNDS TRUE COMPANY
This was the case of Tami Simon, which started her passion and vision just with a tape recorder and a small studio, back in 1985 in Louisville, Colorado, US. 
With over 30 years of experience in spiritual exploration, Tami has designed, what is today, a Multimedia Publishing Company, on its name "Sounds True", which mission is to heal the world, to expand love, goodness and personal growth.
It brought her vision to life, being guided by the mission to 'wake up', to create kindness and wiser world, to realize interconnectivity between humans, to rise a transformational education in spiritual wisdom, mind-body health, and well-being.
"Sounds True" collaborates with spiritual and visionaries teachers in various professional fields, whose knowledge is accessible through books, audio programs, CDs, online courses, DVDs, which support spiritual awakening, healing, psychology and personal transformation.
I will list just a few of them:
Eckhart Tolle – known as a spiritual teacher and author of the bestseller "The Power of Now."
Jon Kabat-Zinn Ph.D. – Founder of MBSR (Mindfulness-Based Stress Reduction); author of "Mindfulness for Beginners".
Tara Brach – Psychologist and Meditation Teacher.
Jack Kornfield – has a Ph.D. in clinical psychology and was trained as a Buddhist monk in Thailand, India and Burma.
Sean Core – Yoga Teacher and Co-founder Off the Mat, Into the World.
Thich Nhat Hanh – Zen Master, poet, author of over 60 books.
Pema Chödrön – American Tibetan Buddhist Teacher, author of several books.
Jeffrey Rutstein – is a clinical psychologist, specialized in trauma treatment.
Sandra Ingerman – Shamanism Teacher with over 30 years of experience.
Caroline Myss – Author and International speaker in spirituality, mysticism, energy medicine, health.
"Sounds True" hold events and retreats where they create a connection between people and sustain their journeys.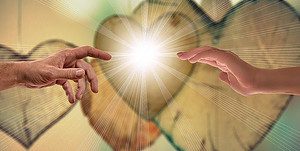 WHY SOUNDS TRUE?
I started to use "Sounds True" store a few years ago, when my journey in Yoga and Mindfulness was at the beginning.
With time, I become very attached to this platform, not just because of their kindness, transparency and good quality products, but also gave me the Trust, and the Guidance, which I needed in the most difficult time of my life.
"The true journey, the true discovery, is not about finding new paths; but is about having new eyes."
That is why, I will highly recommend you, many of their products, which I used, I still use and I consider that will bring you just benefits.
If you are a spiritual explorer as I am, and if you are willing to achieve your transformation, you will discover in this library the depth and challenges of the spiritual journey.
The variety of the living library is impressive. You can find over 1500 publications through media, audio recordings, music recordings, books, online courses, and videos which will help and guide you to live a genuine, loving, and meaningful life.
I will list only a few of them I am familiar with to give you the idea that In this library you can find products which will help you in all the areas: mental, emotional, spiritual and physical.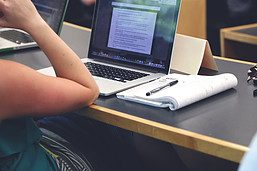 THE ONLINE COURSES (can be purchased as downloadable Video & Audio):
Mindfulness Daily: – by Tara Brach & Jack Kornfield, a 40-day program, which is designed to help you to develop the meditation practice, in less than 15 minutes a day. This enjoyable practice will bring clarity in all your activities, will help you to deal wisely with your difficulties and will bring compassion in your relationships.
Mindfulness Based Stress Reduction: – by Florence Meleo – Meyer & Saki Santorelli, a complex course from which you learn how to pay attention at everything that happens in your life; will give you the ability to reduce stress, illness, pain, and to live a full life.
Healing Trauma: – by Peter A. Levine Ph.D., is a step-by-step program to guide you to deal with the physical problems, emotional issues and psychological blockages, the result of the store of energy trauma, which can cause depression, anxiety, insomnia and much more. This Self Guided video course will bring the balance in your body and mind.
Releasing the Grip of Fear: – by Tara Brach, is a Self Guided video Course based on Mindfulness practices which will guide you to overcome the fear, which is the reason why, many times, holds as back in our lives. 
Gratitude Daily: – by Nataly Koran, is a 21-day audio program, with daily practices, which will teach you how to explore benefits of Gratitude, Happiness and Health in your daily life.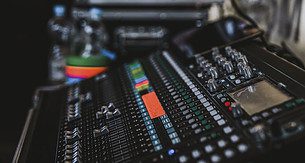 AUDIOS & GUIDED MEDITATION (can be purchased as CD, Audio download, and CE credits):      
Mindfulness Meditation for Pain Relief: – by Jon Kabat-Zinn, guided practices that will help you to learn how to use the power of Mindfulness to understand and to transform your relationship with your pain and suffering.
Freeing the Breath: – by Leslie Kaminoff, is download audio, which contains simple exercises to restore your breathing, to increase mental clarity and to bring emotional balance.
Mindful Way Through Depression: – by Jon Kabat-Zinn, Zindel Segal, Mark Williams, and John Teasdale, is a simple but powerful mindfulness practice which will break the depression and will teach you the strategy and techniques to protect yourself from this illness.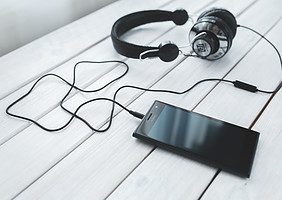 MUSIC (can be purchased as CD and Audio download): 
Music to quiet the mind: – by Eckhart Tolle, is an inspirational compilation with a calming and relaxing effect. 
Caroline Myss's Chakra Meditation: – music by Stevin Mc Namara, has two energizing morning meditation and calming evening meditation, created with ethnic percussion instruments, drums, bells, woodwinds, and voice.
Mantra Meditation for creating Abundance: – by Thomas Ashley-Farrago, is a 40-day program which contains 5 Sanskrit mantras created with the power of sacred sound, to remove obstacles, and to bring the prosperity in your life.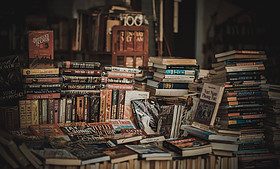 BOOKS (can be purchased as Paperbook, e-book, and some of them as enhanced e-book): 
Walking through Anger: – by Christian Conte, will help you to deal with anger, using powerful tools to resolve conflicts by having a deeper connection and understanding.
The Wisdom of Anxiety: – by Sheryl Paul, contains practical exercises that reveals that anxiety is a clear signal of your body to heal and to regain your trust in self-image and in your choices.
The Power of Attachment: – by Diane Poole Heller, will offer you key insights and practices helping you to restore broken connections caused by trauma; to regain strength and joy from grief and fear.
VIDEOS (can be purchased as DVD and Video download): 
The Yoga of Awakening: Body Mind Flow – by Seane Corn, you will discover the deeper dimensions of Yoga, which will guide you into a full potential of physical, mental, emotional consciousness.
Meditation for Beginners: – by Jack Kornfield, is step-by-step guided introduction to the art of meditation through the Breath, thoughts, feelings and body.     
Finding your Life's Purpose: – by Eckhart Tolle, gives you simple advice: stop struggling, "release yourself from the prison of thought-based reality" and find your purpose through actions.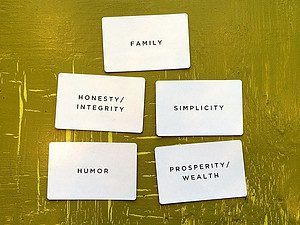 SOUNDS TRUE A COMPANY WITH VALUES
Why is an amazing company?
Because is a company with values, committed to succeed, grow and transform through the three bottom lines: Purpose, People and Profit.

They are of service for people to inspire, support, and serve spiritual awakening, with help and generosity, kindness and transparency.

They are an exceptional team, with an authentic connection through vulnerability, honesty, trust, and respect, which create profit through working together with passion, dedication, creativity, and efficiency.

All the employees can bring their pets to the office, enjoying the loving energy which their four-legged friends spread in the work space.
"They have a good time, but also they get a lot done."
They create a beautiful relationship as teamwork, with the authors, artists, investors, customers, through honesty, understanding and open communication.
THE  SOUNDS TRUE FOUNDATION
It is a personal non-profit organization designed to help, to transform and educate communities in needs, individuals with disabilities, survivors of violence, veterans, by creating books and learning programs, with no charge.
GO GREEN
It is sustained by Sounds True, being very careful of their impact as a publishing company, on the health and balance of our planet. They use 100% wind power, use alternative transportation (bike, public transit), their books are printed on chlorine-free paper, and the plastic, aluminum and paper are recycled.
PRISON LIBRARY PROJECT
It was designed to bring light, positivism to state prisons; by sending them used books, music, audio programs; to help them to cultivate hope, self-knowing, the opportunity to think about their purpose in their lives; to do not think anymore at their hustling and to be crime and drug free.
Everybody deserves a second chance, and "Sounds True" offered that chance, to heal the soul and to see the right path.
They have received countless letters from the prisoners, which discovered for the first time the authenticity of the spiritual awakening, and motivated them to make positive changes in their lives.
"A difficult time can be more readily endured if we retain the conviction that our existence holds a purpose, a cause to pursue, a person to love, a goal to achieve." John Maxwell
A very inspirational project, which encourages you to be part of.
You can help by sending back to Sounds True, the original used CDs, DVDs, books, and in change you will receive a $10 gift certificate per year, which you can use it for the future purchase.
JOB OPPORTUNITY
If you want to be part of a Multimedia Publisher Company, of exceptionally direct and kind teamwork, striving to create a kinder and a wiser world, then "Sounds True" offers you the opportunity to join them and to play an integral roll through creativity, development and execution.
SHIPPING
"Sounds True" offer 100% satisfaction guarantee for all their shipping (domestic & international) products, and downloadable audio and videos titles, which are covered by one year guarantee.
SOUNDS TRUE FREE GIFTS
I love gifts!
Do you?
I think everybody loves them.
That is why, when you will subscribe to the global online community, leaving your email address, you will receive 2 free programs:
The Practice of Mindfulness contains 6 guided practices:
– Breathing Meditation;
– Meditation for relaxation;
– Mindfulness Meditation;
– A pause for presence;
– Meditation on Compassion;
– The Healing Lake Meditation. 
9 Meditation Music to still the mind and open the heart. If you are newbie to this world of spirituality, mindfulness and yoga, they will introduce to you this beautiful world by feeling their benefits.
"Tell me and I will forget. Show me and I may not remember. Involve me and I will understand."
"Sounds True" is not just a name.
Represent:
The image of distinction, excellence, wisdom, skills, and vision.
The reputation built by public opinion.
The character built by uniqueness, confidence, and refinement as a Company.
You can trust my word and my experience, or you can involve yourself in this journey, and gain your conviction.
"Many Spiritual Paths! One Journey!"
Till next time…
Find Your Spiritual Path!
~ Diana D. ~
Founder of dareandbe.com/