" Dear cigarettes, you have always been there for me. But you are not right for me anymore. I cannot keep going back and forth with you. I have decided it is time for me to move on and be smoke-free again."
 If you are in the stage of this declaration, where you quit smoking, then you need to be proud of yourself. Congratulation! You made a wise decision, not just for your health, but as well for the good of loved ones.
" It is in your moments of decision that your destiny is shaped." Tony Robbins
In this article, I will present the benefits of quitting smoking, the two main methods and a few tips that will ease your effort during the process.
QUITTING SMOKING BENEFITS
When you smoke, the toxins from the cigarettes enter your body, especially in your lungs, with every inhalation you made. Being in your body, these toxins are transported by your blood to every organ, affecting their proper functioning.
When you quit smoking, your body has the power to recover and treat itself after about 30 minutes when you quit, after the last cigarette.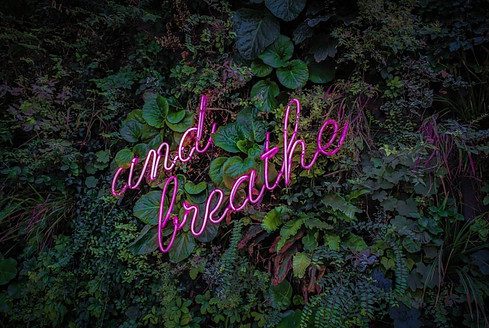 Let's see the 12 BENEFITS that your body will experience after you quit smoking:
1. It improves the immunity.
2. It improves lung function, so breathing will be much easier.
3. Reduces cough and phlegm.
4. Quitting smoking will help you to regain the intensity of the smell and taste sense.
5. The appearance of your skin improves, it becomes brighter; The color is no longer faded, and the wrinkles will no longer be accentuated.
6. The yellow color of your teeth, nails and fingers will disappear.
7. It will increase the physical performance, so that climbing the stairs or walking will no longer be tiring.
8. You will be able to save a considerable amount of money.
9. You will feel the freedom not to be in the fog anymore, you will regain the concentration, and you will be much more active and creative.
10. The carbon monoxide in the blood returns to normal, and the body's oxygen supply improves.
11. The blood pressure drops, and heart attacks disappear.
12. It reduces the risk of cancer of the lungs, mouth, kidneys, esophagus and pancreas.
How to stop the addiction? To quit smoking cigarettes means to take control of the changes you need to do in your life.
You can fight with it by your own, but if you are not strong enough to go through the process alone, I recommend that you seek professional help, to guide and motivate you in a special program to follow. 
 " The secret of getting ahead is getting started." Mark Twain
QUITTING SMOKING METHODS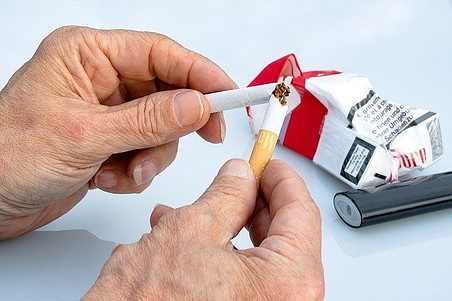 COLD TURKEY METHOD
It is a direct method, which requires to train your mind and to have strong willpower, especially if you are a longtime smoker.
This method is representative by eliminating nicotine full stop, which means that from the moment you decide to quit smoking, you will not have any cigarette at all.
The cold turkey method is harder and more intense, but the chances of quitting smoking for good are much higher.
Just a few people prefer to face strong withdrawal symptoms for a short period, choosing this method.
Quitting suddenly is not for anyone. As I said, the symptoms are very intense, but the health improves much faster.
9 TIPS FOR QUITTING SMOKING WITH COLD TURKEY METHOD
1. Set a date when you want to quit, try to be a non-busy day from your schedule.
2. Create a list of your personal reasons for quitting. Will keep you motivated.
3. Tell everyone your intention to quit, family members, friends, colleagues.
4. Create a quit smoking plan.
5. Anticipate and get ready for withdrawal symptoms and cigarette cravings.
6. Remove from your environment (house, work, car) the temptations (cigarettes, lighters, ashtrays, matches), that can trigger the desire to smoke.
8. Talk with a medical professional about your intention; he can prescribe medicine or recommend patches, nicotine gum, etc.
9. Join a quit smoking group.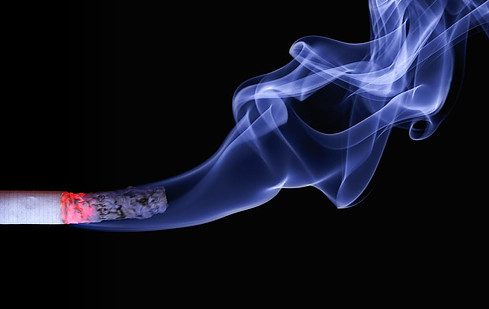 THE PROGRESSIVE METHOD
The progressive method is preferred by the vast majority of people.
By gradually quitting smoking, the symptoms are not as amplified as in the first method, but you must confront them for a longer period.
Normally, this process takes place within 21 days (three weeks).
After that, it is assumed that the smoker no longer feels the need to smoke.
But of course, there are exceptions. If the desire to quit and willpower to overcome, are not strong enough, the process will become longer.
I recommend you, that in the first week to reduce the consumption of the cigarettes by approximately 30%.
For example, if you normally smoke ten cigarettes a day, reduce them to seven. If you smoke five, reduce to three and a half. Do yourself a favor and do not smoke another half left.
In the second week, you must 1/2 the number of cigarettes, which you smoked on the first week.
In the third week, it is assumed that the number of cigarettes should be reduced to zero.
Throughout this process, I recommend you to keep a daily record, which will make it easier for you to observe your weekly progress.
11 TIPS FOR QUITTING SMOKING IN PROGRESSIVE METHOD
1. Tell everyone that you have decided to quit smoking.
2. Change the cigarette brand, with a much lower quality brand. Certainly, you will not like it, and you will perceive it as something strange.
3. When you have the desire to smoke, do not do it at that moment. Wait at least five minutes in the first week, and ten minutes in the second week before to smoke.
4. Avoid the first cigarette in the morning at least thirty minutes, from the usual time.
5. After the meal, wait ten minutes before to smoke in the first week, fifteen minutes in the second week, and in the third week, stand up from the table, without smoking.
6. If you are at home or out with your friends, do not leave the pack of the cigarettes on the table, in sight. It's visual impact, transmits to the brain the need to smoke.
7. You can determine, certain hours when you allow yourself to smoke.
8. Consume a lot of water, it will give you energy, it will reduce your anxiety and you're feeling of hunger.
9. Do not accept a cigarette if it is offered to you. Stay very stick to your program. You can explain to them that you have decided to quit progressively; so the person will not offer you a second time.
10. Never finish a cigarette.
11. By reducing the number of cigarettes, you will automatically reduce the expense of money. All the money you did not spend the day before, put it in the 'piglet'. You will be surprised at the amount collected. It will be definitely a strong motivation for you.
BOTTOM LINE…
Regardless of the method you choose, you must be prepared. It will not be easy, but it will definitely be worth the effort.
Start creating a quit plan to be prepared to confront the withdrawal symptoms and to know how to deal with the cravings. It is very important to be mentally prepared and to get all the support you need.
" Believe you can and you are halfway there." Theodore Roosevelt
I hope this article gave you the direction, motivation, a new perspective, and the strength, which you need to start your quit smoking process.
Feel free to share in the comment below, your opinion or your experience, in a short story, in becoming smoke-free.
Till next time…
Don't Forget: Life Is Short, Make It Count!
~ Diana D. ~
Founder of dareandbe.com/