Nowadays, the biggest frustration of people is the worry and the problems related to money. Most of them feel like they never have money, considering that there is a lack of opportunities for them to get ahead financially.
That is why, they live a linear, unfulfilled, and overworked life, in a constant stress, stuck in a system that exploits them to the fullest, instead of helping them reach a high level of potential.
WHY DOES MONEY SEEM TO BE FLYING AWAY
This it is the general feeling of people with a routine life, who live from paycheck to paycheck, and who can barely afford the monthly expenses.
They go to a job they hate, they sell their time by hour, and sacrifice their time with family for a modest income, while employer's pockets become more and more crowded.
Are you familiar with this situation?
Well, I was in the same situation many years ago, until I decided to make major changes in my life, because as an employee I had no upward mobility.
I learned how to invest in my time wisely, and I gained the financial confidence to stop living a life of shortcomings. If you want to know more about me, you can read my story in detail.
If the above situation is also your case, then it is important to understand the root cause of your financial struggles before taking any actions in order to see if there is a way to turn things out, and to make some progress towards feeling more financially stable.
So, based on personal and professional experience gained over the years, I have created a list of major reasons that hinder your financial progress, and keeps you stuck in a level of deprivation.
9 REASONS WHY  YOU ARE STRUGGLING  FINANCIALLY
LIVING IN A STATUS QUO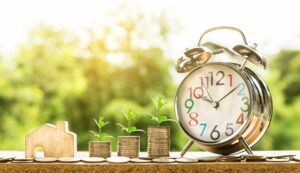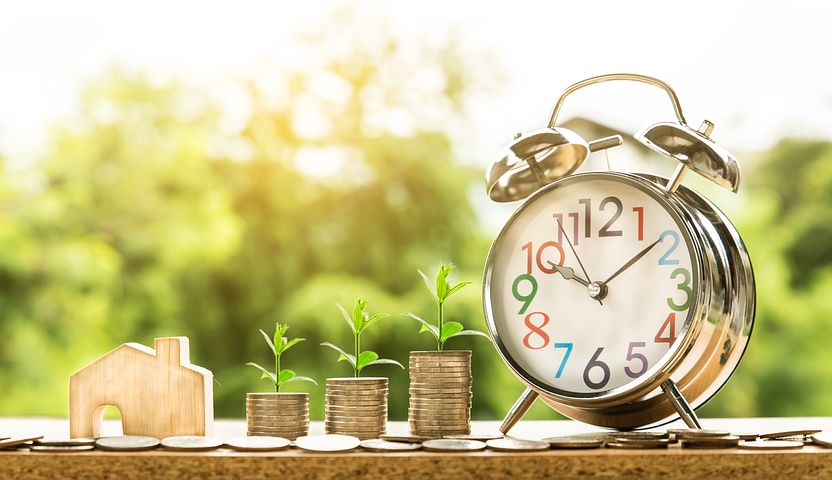 As I mentioned earlier, the majority of the population is trapped in a system that exploits them to the fullest.
What is the cause?
Well, the general cause is the mental patterns. Schools are designed to create jobs and employees. In a word, workers to create a linear income. That is why you do not have the mentality, the ability, and the skills to create other forms of income.
You value comfort, instead of freedom and success, so you accept things as they are in the current situation, leaving financial security entirely in the hands of the employer.
To change the situation, you must have the courage to step outside the Status Quo, to eliminate resistance to progress, and to learn to harness your potential, and to turn your interests into endless streams of income.
Learn to be financially self-sufficient, start and grow a personal business to find more meaning in the work you do, stop investing time and money in things and jobs that you do not like or need, and that will not bring you prosperity.
LOUSY HABITS
The current situation, and the situation you will have in the future, is determined by the quality of your habits.
If you generally drink, smoke, or use drugs, waste time in front of the TV, wake up or sleep late, do not exercise, do not invest in your personal development, you procrastinate, then all these bad habits will determine up to 95% of your behavior. It is the reason that will not bring progress in your life, in any form.
Learn to live a disciplined life, and create healthy habits: wake up early, meditate, exercise regularly, read every day, invest in your knowledge, eat healthily, that help you create focus, determination, clarity, and a balanced lifestyle, which will implicitly attract unlimited prosperous opportunities in your path.
POOR ENVIRONMENT
Have you ever noticed that at certain moments, with certain people, you had an excess of ideas, plans, a burning desire to accomplish great things, and on other occasions did you limit yourself to trivial conversations and things with no value?
This is because you are influenced by the surrounding people. Their energy changes your energy. Do you know the saying:
"Show me with who you hang out, so I can tell you who you are"?
If you surround yourself or you follow the advice of your family, friends or other people which are struggling financially, which have bad habits, then you will create also the same negative energy around you, and a struggling life.
Surround yourself with people who have known success, who have a balanced and fulfilled life, and will move the needle regarding your financial growth.
NEGATIVE BELIEFS ABOUT MONEY
"Your income is a reflection of your beliefs around money", and I can say from my own experience that is 100% true.
Negative beliefs such as:
"Money is the root of the evil."
"Money cannot buy happiness."
"If you want money you are greedy."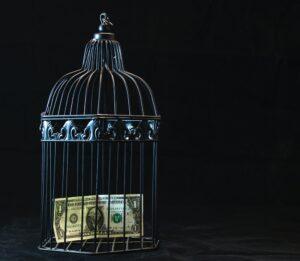 were implemented in our mentality by the school, parents, society, friends.
Even I grew up with this mentality which only led to a lifestyle with blockages and financial problems.
If you want prosperity and financial well-being, you need to eliminate those fake beliefs, and believe the opposite.
You have to understand that money is a tool that offers choices, and can help other people as well. The decision to use money in the service of good or evil belongs to you.
BUYING LIABILITIES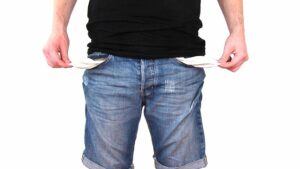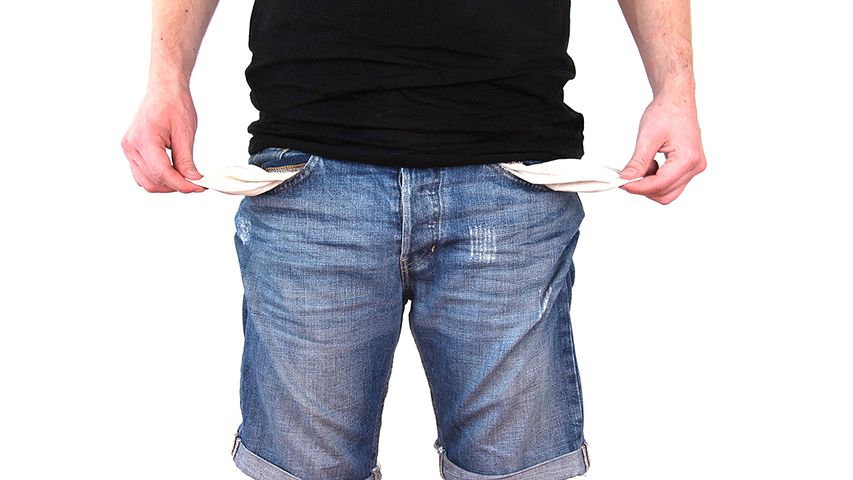 People have an obsession with spending money, but in most cases they buy LIABILITIES, the material things that take money out of their pockets, even for very long periods, and that do not bring them any profit. On the contrary!
The difference between the poor and the rich is that the poor will always buy Liabilities, and the rich will buy Assets, and this will buy their luxury. They always focus on investing money.
Learn about money from people who have created wealth before, learn about entrepreneurship, liability, assets, leverage, to understand the language of money, and how it work.
Learn how to make it, how to keep it, and how to multiply it.
The more knowledge you have about money, the more you will be able to create financial confidence (the skills and the ability to make money anytime and anywhere).
So, acquire and own assets!
And the best from all assets, is YOU.
Invest in your personal growth, in your money EQ ( your emotional relationship with money), and in your money IQ (the knowledge of making and investing money).
Your Competence will create your Confidence!
POOR IN SPIRIT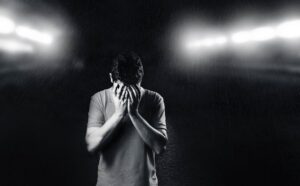 Even if you do not believe, Self-Confidence and money goes hand in hand. The fact that you made mistakes and failed before, made you lose confidence in yourself.
Thus appeared the fear of unknown, of trying new things, fear of failure, of rejection, which only feeds more the lack of self-beliefs, self-doubts, and self-esteem. With all these, it is very hard to create wealth, because your subconscious mind thinks that you are not worthy.
The moment you learn not to take failures personally, to value yourself, to capitalize on your talent, skills and knowledge, you will automatically see how Self-Confidence makes you understand that you deserve much more, you set goals and high standards, and stop accepting everything it does not amount to your value.
What you tell yourself is what you are! Your words will shake your world!

So if you want to change your income, you need to change the internal conversation.
SCARCITY MINDSET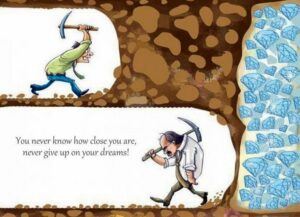 Your current Mindset is created by emotional blocks which keep you stuck in your current situation.
A simple mental switch can make a massive change in your life. It will change the whole relationship with money.
Clear the negative subconscious blocks, change the way you think about abundance and wealth, flip your mental beliefs to source the money, and you will see how all will start to fall into place. A new world of financial possibilities will open up for you.
If you want to know more about how to clear your mental blockages to help you to accomplish whatever you want, to change your pattern beliefs in all the areas of your life, and which technique will help you to do so, then you can inform yourself more 👉 HERE.
THE RIGHT MINDSET IS THE KEY!
LACK OF CLARITY
"I need money!"
"I want to make money!"
These are the phrases I kept repeating a few years ago, and I think you and any of us are doing the same. But the mistake I made, was that I did not have the clarity for what I was asking for and wanting.
"How much exactly?"
"For what I need money?"
"What I will do to make this money?"
When I had clear and powerful statements, visualizing in the small details, the money started to flow in at the right time. Your current financial situation can be just a chapter, not the whole story.
Start seeing your finances clearly, and you will change the whole course of it.
LACK OF GRATITUDE
I love the statement: "MONEY IS ATTITUDE!"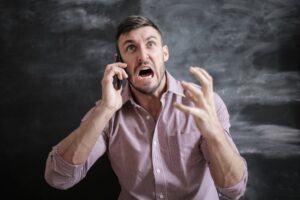 I think the vast majority are grateful only for the good things that happen in life, but not for the bad ones. I know it sounds like a cliché for you, but believe me, I thought the same thing until I was curious to deepen the topic.
Over the years I have learned that money is circular energy which comes around. That is why it is important to show gratitude for the money that comes in your life, and for the money that goes out, because it has been in your life, you had it, and you could use it.
In this way, you energize the money that goes out, and goes in, creating the circular energy which will attract new opportunities at the financial level.
Just try it, and you will see that with the right money attitude, your financial obstacles will disappear, and the money will start to flow to you.
You need to identify what steps you need to take to change to move from your current financial situation, to a high standard of financial possibilities.
THE BOTTOM LINE…
Which of the reasons listed above are the ones that have left their marks on your financial situation?
Let me know in the comment below. Tell me if you agree or not with my statements, I will appreciate both equally.
Also, please spread the information, it can really help someone!
Till next time…
Go Beyond Of All Most People Remain!
~ Diana D. ~
Founder of dareandbe.com/