How many times has it happened to you, as in your daily life, to do certain things without realizing and paying attention to what you do?
 you do not remember whether you closed the door or not.

if you passed the red traffic light.

if you let the cooker stove.

 when you were driving, being absorbed in thoughts, you did not realize when you arrived.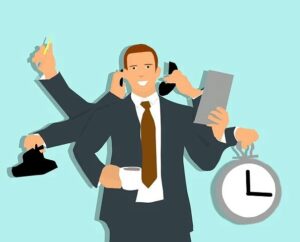 AUTOPILOT
All this happens because you live an accelerated life, in which your mind is set on autopilot, to facilitate your existence, to allow you to do routine things, while your thoughts deal with other things. You have become so multitasking maniac, so that you no longer consciously make your actions, no longer appreciate and experience absolutely nothing.
The problem is that if you use this ability frequently, you will lose your connection with reality and will keep your nervous system constantly alert, without pause, negatively affecting the state of your mental health.When you are stressed, your mind begins to create thoughts, concerns, and so the autopilot acts.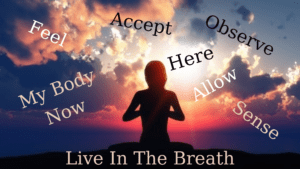 WHAT IS MINDFULNESS?
Contrary to autopilot, it is full attention or full consciousness, also called Mindfulness, which interrupts its action, pauses and connects in present with acceptance and interest in what is happening. To be Mindful involves directing the attention to your thoughts and senses, paying attention to the details of the experiences, in the present moment, without changing or judging them.
In short, Mindfulness is the art of observing your physical, emotional and mental experiences with a released attention, with an open and curious mind.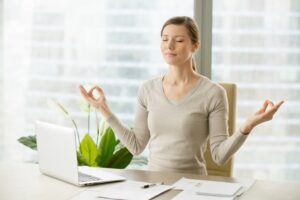 HOW TO INTEGRATE MINDFULNESS?
INFORMAL PRACTICE
You can use Mindfulness in your life anytime and anywhere, through INFORMAL PRACTICE, paying full attention to different daily activities:
when you walk;

when you have a conversation with someone;

when you are at the office;

when you drive;

when you eat;

when you take a shower;

when you wait in line for something;

when you drink your coffee;

when you spend time outside;

when you clean up.
These are just a few examples, but in daily life, you can find a multitude of actions that you can perform with Mindfulness, by implementing the 5 senses: sight, hearing, smell, taste and touch.
FORMAL PRACTICE
The second option is the FORMAL PRACTICE by introducing Meditation and Yoga exercises.
MINDFULNESS BENEFITS
Now, that you are aware of what Mindfulness means and how can be used into your life, let me give you a summary of the benefits you will enjoy implementing this lifestyle, improving your mental, emotional, and physical state.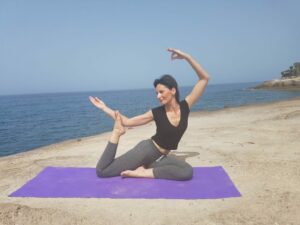 MENTAL LEVEL
it helps in various specific actions such as depression, anxiety, pain and chronic fatigue;

increase the attention;

it induces the gradual calm of the fluctuations of the mind;

remove mental blockages;

 increases concentration, intuition, imagination, creativity, reflection, spontaneity;

it offers strategies for solving problems;

it changes the structure on the activity of the brain;

it makes us more open and receptive to information;
EMOTIONAL LEVEL
remove the emotional blockages;

offers serenity, inner peace cultivating happiness;

discipline by giving control over life and reduce the dependence on others;

creates a connection with ourselves through understanding our own experience, respect and self-love;

creates a healthy relationship with the surrounding people through empathy and emotional balance;
PHYSICAL LEVEL
it strengthens the immune system (decreases the secretion of cortisone);

it generates a physiological change;

it enhances vitality;

it regulates blood pressure;

improve sleep quality;

it positively influences breathing, relax your body (decreases the adrenaline level) and mind;
If you want to improve your quality of life, by learning how to eliminate stress,  anxiety, and living in a state of peace and well-being, implement Mindfulness in your daily life.
THE CHALLENGE
I challenge you today, to take the first step by performing the exercise below:
MINDFUL SHOWER
Most of the time, for sure you do the shower or bath in a hurry. Well, this time, I propose you to do things differently, in the mindfulness way, to truly experience all the sensations during the shower or bath, using as many of the five senses as possible.
feel the water that touches your skin:
How is it? Hot, cold…..
How it makes you feel? Relaxed, slightly asleep, it gives you the feeling that you are floating…
How is your breath? Easy, heavy, calm, accelerated…
enjoy the massage that the water pressure offers you:
What sensation does it give you?
hear the sound of the water:
How it is? Calming, irritating
What flavor does it have?
look at the color of the foam bubbles:
What color tones you see?
Which color is predominant?
This simple exercise will focus your attention, but at the same time, it will positively change your mood. I hope you will relax and have fun!
If you like the article, please share your Mindfulness experience with us in the comment below.
Till next time…
Have A Mindful Life!
~ Diana D. ~
Founder of dareandbe.com/