The power you have over your experiences can be determined by your reality.
It can make you weak, to settle down, catch you in the comfort zone trap, living a standard model of life imposed by society, and accepted by you following the crowd.
"The one who follows the crowd will usually go no further than the crowd." Albert Einstein.
Or on the contrary, you can stand up, climbing the hill of the challenges, hungry to grow, to feed your mind, and to rise to your highest level.
Being sometimes aware of your reality can be difficult and scary. You cannot face the fact that you maybe live a trivial, limited life built on illusions. That you are dominated and controlled by the outside world, forgetting and losing your inner world.
At a certain point, you lose your personality, the power over you, and you find yourself trapped in a maze without escape that pushes you toward fear, pain, silent sadness, insecurity and weakness.
Every day is a maze… I wonder if this is my place. Sadness, fear, and pain… I picked this game.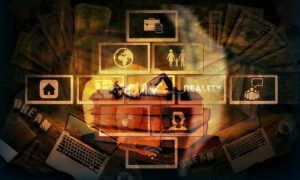 STATES OF REALITY!
Let me ask you something:
What is your reality?
Be honest with yourself if you want to have a real perspective of your life.
THE FLOW STATE
If your reality is in the "flow" state in which you have a clear vision of your future, you pull yourself forward for your dreams, taking action to achieve them, you are happy with the life you have now, then, I must Congratulate you. You live a fulfilled life with a purpose.
THE ANXIOUS STATE
Instead, if you have a clear vision of your future, but you are not happy with your present, then I must say you are living in a high level of stress and anxiety.
And if you want to go ahead, there is something that represses your desire and that limits your actions. I have been there. But believe me, from this level to flow's one, is just one step away. The solution is to choose the right path.
HAPPY IN THE PRESENT STATE
The current reality trap of most of the people, is being "happy" in the present, living a monotonous life, in their comfort zone, without any clarity or purpose about future.
THE NEGATIVE LOOP STATE
But the worst state of reality is the Negative Loop, in which you are not happy with your life in the present, and you do not have a vision about the future. You are living in the same loop, over and over again, waiting to pass day by day, without any personal improvement.
You are "all-at-sea" completely lost, deeply confused, in a state of uncertainty.
"You are not the product of your circumstances, you are a product of your decisions." Stephen Covey
FACE YOUR REALITY!
Now, ask yourself:
Which from these 4 states is my reality?
I am happy where I am now?
What do I really and deeply want?
Do not give up at your life, if at some point you become aware of your reality, and you realize that you can be, something bigger than just something! Do not collapse on your own!
"Nothing can destroy iron, but its rust can. Nothing can destroy a person, but his mindset can."
What kind of person do you want to be?
What do you wish to accomplish in your life?
Which wild path are you afraid to take?
Dig deeper, till the deepest level of yourself, and bring out to the light your fears, your true self, your value, and talent. Do not walk a path just because you fell into it and appear to be yours. Do not lose your uniqueness by trying to be someone else. Touch the depth of your soul.
Walk your own path! Rise to the next level! Set yourself up for success and new challenges!
Focus on what you desire at the deepest level, and not on what others want to project on to you.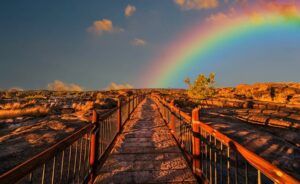 WHAT IS THE RIGHT PATH?
Following your heart, your vision, listening to your callings, will not be an easy way.
But when you will feel that is true for you, and your soul really craves for it, making you face whatever wave may sweep on you, then you will know, that this will lead you to the greatest destinations.
You have qualities, strength and talent, not just fears, worries, and doubts. Learn to use your emotions to think, and not think with your emotions.
Refine your purpose, have an accurate vision, willing for new frontiers and challenges, find your own place and know what makes you unique.
Be confident that you can make a difference!
Develop your talents and your abilities, expand your capacity, your values and your knowledge, and that will move you from the crowd to the crown.
When you will embrace your fears and you will put yourself in action following your passion, when you will feel excited to wake up in the morning having that sparkle in your soul, that makes you happy, that gives you strength to do whatever it takes to accomplish your vision, then you will know and you will feel that you are in the right path, for you.
"Dance for the stages you want to be on, not for the room you are in. Visualize what your future looks like and find yourself there."
Till next time…
Walk Your Own Path!
~ Diana D. ~
Founder of dareandbe.com/