Have you ever thought about the true value of your relationship?
What is its basis? Genuine Love? Just Passion? Or both?
Unfortunately, in the society we live in, we are not educated on how to understand and develop the language of emotions. That is why, due to the lack of information, the confusion between love and passion often arises.
I do not mean love for family, children, a pet, or a friend, as I will not refer to your passions, hobbies, or a broad discussion of sexual passion, but strictly I will touch on the subject of couple relationships based on love or just passion.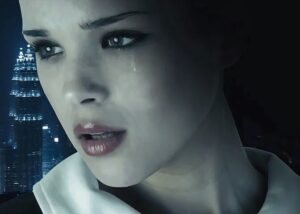 LOVE OR PASSING PASSION?
From the expert's point of view, love and passion are two different things, but related together, they have a crucial significance for a healthy couple relationship.
If I have had access to this information during my marriage, it certainly would have taken another path. But now, after many years have passed, I am aware of the differences between the two emotional values. I am sure that you went through life, at least once, through the experiences from the beginning of a relationship, when everything seems wonderful, you get a little silly, you see the world in colors, you feel butterflies in your stomach and you see in your partner, the most perfect character.
Well… I was there too.
But I also knew the less extraordinary, after that, when it seems that all the feelings and the fire of passion are gone, and all the defects appear on the surface.
I was there and I felt on my skin, the two stages, in all their intensity. But over the years, I have learned to differentiate the value of each relationship, to realize if it is only a passing, superficial passion, or a healthy love.
9 DIFFERENCES BETWEEN LOVE AND PASSION
PASSION: it comes and goes, it is immediate and for the moment.
LOVE: it persists, builds, and develops over time, passing through different positive and negative stages.
"When Love is real and Passion will last!"
PASSION: it feeds on needs.
LOVE: nurtures much more, with principles, honesty, communication, and empathy.
PASSION: is superficial, it is satisfied with the target purchase.
LOVE: want to know the qualities and values of the person.
PASSION: is divergence, it can be felt by several people.
LOVE: is focused only on the person concerned.
PASSION: lives in the field of insecurity, questioning reality, asking for approval and validation abroad.
LOVE: lives in the field of trust, when you love you know and feel it, and you do not need anyone's opinion.
PASSION: does not require communication, superficial dialogues are sufficient.
LOVE: survives with complex communication.
PASSION: controls, suffocates, becomes selfish, possessive, creating obstacles.
LOVE: " gives wings", supports and stimulates the "flight" ahead.
PASSION: blinds you, and makes you believe that your partner is perfect.
LOVE: makes you wiser, you know your partner is not embodied perfection, but you love and accept him as he is.
PASSION: destroys through exaggerated jealousy that leads to a dominant and sick control.
LOVE: builds by giving freedom to the partner and encouraging him to overcome his limitations.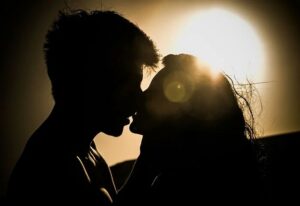 FINAL THOUGHTS…
As Steve Maraboli said: 
"I want love, passion, honesty and companionship, sex that drives me crazy and conversation that drives me sane" and I agree with him.
This is the key to a successful relationship: combine love with passion, spice them up with crazy sex, and give them time to strengthen with honesty, communication, and companionship.
I hope you enjoyed reading the article, and if you did, feel free to share with us your opinion, or your experience in the comment below.
Till next time…
Wishing You A Spicy Love!
~ Diana O. Debreczeni ~
Founder of Dare & Be.