We are not always lucky to have to carry out only tasks that we are passionate about, and for which we show interest. Sometimes we find them boring, difficult, frustrating, ambiguous, or meaningless. That is why we often fall into the trap of procrastination, which is the comfy way for us when faced with unpleasant and unwanted tasks.
"Current day negative effect is a significant predictor of next day procrastination."
A BETTER UNDERSTANDING OF PROCRASTINATION
When the tasks are dreadful for us, in 95% we strive to avoid and delay them as much as possible, deliberately choosing pleasure over pain. Does it sound familiar to you?
For example, you postpone writing an important presentation for your office, applying for a new job, going to the gym or starting a new diet, making an important decision, or start saving money.
Even if you know you should have started yesterday, a week ago, or even a month ago, you keep resorting to this sneaky avoidance leaving things unsolved until the last moment. You prefer to deal with other more enjoyable, easier, and less efficient activities, then to perform the important and truly productive ones.
"Nothing is less productive than to make more efficient what should not be done at all." – Peter Druker.
If you act against your better judgment because you choose to do so, you can consider yourself a natural procrastinator.
"I will do it later, I am not in the mood for that now."
"I will start on Monday."
"Tomorrow it will definitely be a better day to start."
"Just another five minutes' and I will be ready for work."
If you also use this type of delaying, you do nothing but steal from you valuable time, which restrict your potential and undermine your productivity. You can consider the procrastination as a killer of opportunities, which will never go hand in hand with taking proactive steps in achieving your goals.
WHAT IS THE PSYCHOLOGY BEHIND PROCRASTINATION?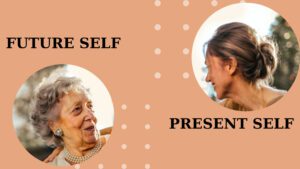 Procrastination is related to how our brain works and to the deeper perception of time and the self: the future and the present one. According to behavioral psychology research, the perception of the information about the present and future self is made with different parts of the brain.
When you make long-term decisions you do not have an emotional connection or feel empathy for your future self, because your focus is on your present self. Even if you know that the present self is the same person as the future self, you treat your future self as is a different one, who will not suffer from the consequences of your present actions.
For example, your present self does not have a healthy lifestyle. Does not eat healthy food, exercise, or get enough sleep. All these unhealthy actions will not affect so much your present self, but over time, will bring consequences to your future self-health. Did you get the idea? This is the reason why the people who are more in connection with their future selves have fewer procrastination behaviors.
Another theory behind the procrastination is that the human brain has the tendency to overvalue the immediate benefits than future ones. When you think about the future and set goals, for your brain is much easier to accept decisions that lead to long-term benefits. But it does not happen the same when you have to take action in the present, because your brain wants short-term benefits.
So, you choose immediate benefits instead of productive behaviors because mentally is easy to vision long-term benefits, but comes more difficult to take actions with long-term rewards. You can say your brain is playing with you in terms of setting future goals and taking present actions.
WHAT TRIGGER THE PROCRASTINATION BEHAVIOR?
INSTANT GRATIFICATION MONKEY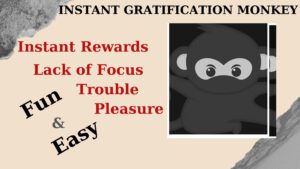 Unlike "Monkey Mind" which is restless and with thoughts all over the places, future, past, but less present, the "Instant Gratification Monkey" it is the analogy, as Tim Urban says, of the disturbing creature which creates trouble, and makes you lose your focus, but who thinks only of the present and how can maximize ease and pleasure in the moment.
That is why it does not understand the rational decision maker (to visualize the big picture of the future, to make long-term plans), and prefers easier activities, bring more fun, and present rewards. In procrastinators, the instant gratification monkey is more powerful and takes control, than in people who are more patient and wise.
LOW SELF-CONFIDENCE
When you have doubts about your abilities, you seek the comfort in doing tasks that you know you are capable of, are easier, and with short-term, and you leave aside the much more important ones which could create difficulty for you.
FEAR OF FAILURE & FEAR OF SUCCESS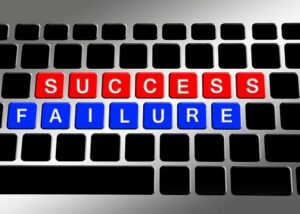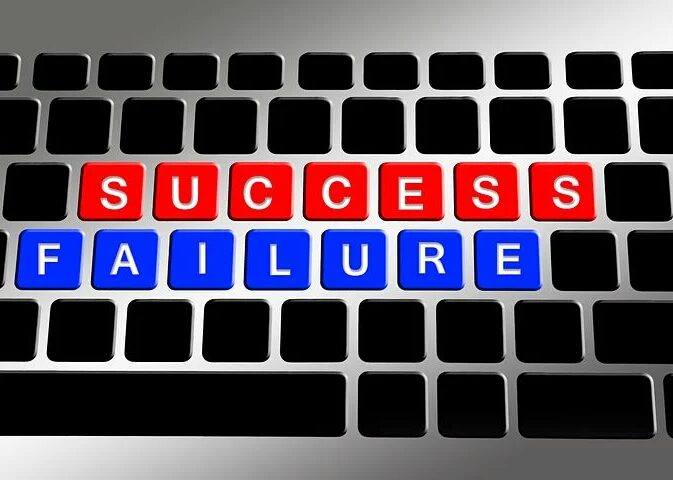 The lack of Self-Confidence will always lead to fear of failure. Sometimes, the fear of failure and fear of success goes hand in hand placing yourself at the opposite pols: if you can have the fear that you are not good enough to do an important task, as well you can have the fear of doing things to well, and being swamped with requests of doing more tasks.
NEGATIVE EMOTIONS
" You do not get much done in life if you only work on the days when you feel good." – Jerry West
When you need to accomplish a task that does not resonate with you, and you find it aversive or complicated, makes you nervous, and can cause anxiety or despair. That is why you choose other activities for quick mood repair, which makes you feel better temporarily. In most cases, delaying the task until the moment of deadline makes you feel more ashamed and more guilty.
LACK OF MOTIVATION
Everybody loves rewards. But when you deal with an unpleasant, boring, or meaningless task, which even does not offer you an immediate reward, makes you lose all the motivation of doing that task, and your work will not be at all quickly or efficiently.
THE PERFECTIONISM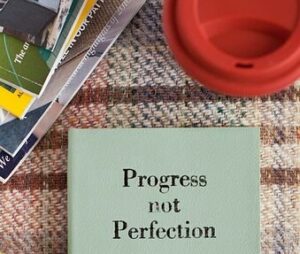 The people who are aiming for perfection avoid doing specific tasks that are not in concordance with their skills because they know will not be able to do it at their perfection. They prefer to delay in finishing the task, then to leave it imperfect in their opinion.
ENVIRONMENT COMPLEXITY
The temptations are all over the place when you have access to a lot of information, a lot of options, and when you can make a lot of decisions, especially when they are just one click away (social media, Youtube videos, TV). So, if you are surrounded by bad choices, then you will make a bad choice as well.
LACK OF SELF-DISCIPLINE
When you do not understand what is important and priority, is very easy to jump from a task to another. If the task does not match with your natural motivator which gives you productive emotions and makes you take action, will lead you to do not get things done properly. Get your discipline sorted, and your work will be more efficient.
KICK OUT THE PROCRASTINATION WITH 10 SIMPLE TIPS
RECOGNIZE THE PROCRASTINATION
Every time you notice that you tend to procrastinate in performing a task, be aware of the trigger, identify the reasons behind your behavior, and it will be easier for you to plan a strategy to overcome it.
START WITH THE BEST TASK
There be always less pleasant tasks on the to-do list, which is why will cost you to start with them. This tip is atypical of the usual recommendation. In this case start a to-do list with the best task for you, the low hanging fruit task, which you enjoy and not daunting you. The beginning is always harder, and the first 10 minutes' are crucial to start getting focused. When you start with the easier task that you enjoy doing it, it will be positive and less overwhelmed to carry on with the rest of the tasks.
LEAVE SOMETHING INCOMPLETE
If you normally prefer to finish only when all the work is done, this accomplishment will make to be for you harder to start the work the next day. But it is surprisingly effective when you leave a task unfinished because the next day you will have the urge to leap straight into work. It is tested, and it works.
THE PEAK-TIME IS THE KEY
You have probably noticed that you have moments during the day when your efficiency reaches maximum levels. These moments you can use them to deal with the tasks that you find more difficult to accomplish. Productivity yield will amaze you.
USE THE SELF-TALK
The internal dialog has a strong efficiency if use correctly. Instead of using phrases like "I need to", "I have to", which only limit yourself and show you that you have no choice, it is better to use phrases like "I can do", "I want to do", "I choose to do". It will encourage yourself and will help you to focus on the meaningful aspects of the task.
LOVE YOUR FUTURE SELF
The more you think about the consequences that your future self will suffer due to the negligence of your present actions, the more strong the connection will become, and the more careful you will be in making present decisions.
"A year from now, you may wish you had started today."- Karen Lamb
REWARD YOURSELF
Especially when a task for you is boring, frustrating, and does not bring you any short-term benefits, it will be difficult for you to start with. Even if you handle the task one part at a time always treat yourself with little pleasures when you finish and will make your work more pleasant, efficient and you will notice how good it feels when you have the things done. Rewarding yourself will spur you to achieve even more.
BREAKDOWN THE TASK
When a task requires more time and seems to be overwhelming for you, you will feel anxious even before starting. Detach yourself from the feeling about the task, focus on starting and action rather than on finishing it. Breakdown the task into small steps, and set a minutes' deadline for each step. Every small action is considered a progress, and with every tiny progress, your self-confidence will increase.
SHARE THE TASK
A difficult task for you seems even more difficult when you have to do it alone. Commit yourself to do the task with another person. Sharing the task will not only become much easier to accomplish, but it will be even more enjoyable, and the risk of skipping it will decrease because you do not want to look like a liar or a jerk to the other person.
REMOVE THE DISTRACTIONS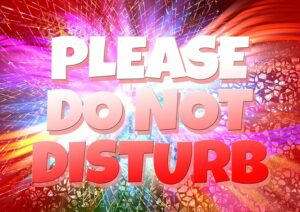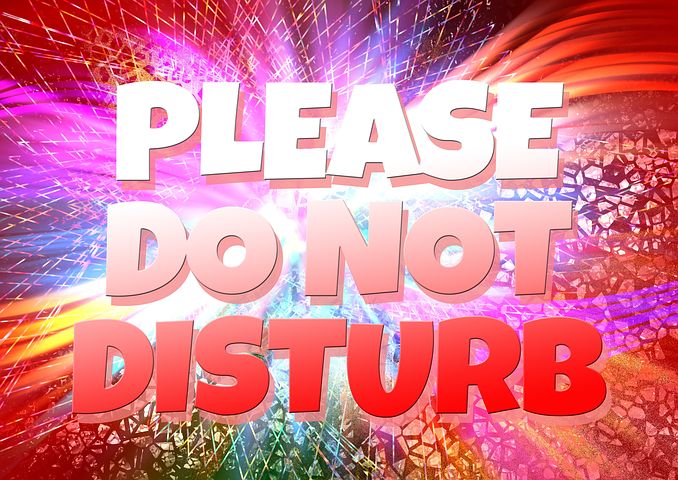 The more chances you have of being distracted when you work by this never-ending loop (writing emails, checking social media, watching TV or a video in Youtube, reading different web pages, or being interrupted by someone), the greater is the risk of losing interest and focus. Remove all the temptations and create the safe space for work with better choice to get the things done on time.
FINAL THOUGHTS
It is very easy to get trap in this sneaky behavior, and even it seems to be a never-ending cycle, always you can crush or kick it out from your behavior. The release from procrastination depends on knowing one's own psychology and one's own behavior.
Try to find a meaningful understanding of the meaningless tasks, bring more fun in the boring ones, and find a way to make your present self to see the wisdom of doing things in the now, for the best of the future you.
If you enjoyed reading the article, why not spread the word? Let us know any suggestions you have, and feel free to share your experience in the comment below.
Till next time…
Manage To Do All, By Doing
Things Promptly!
~ Diana D. ~
Founder of dareandbe.com/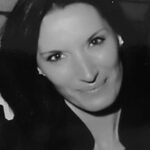 YOU MIGHT ALSO LIKE:
https://dareandbe.com/walking-the-walk-on-the-right-path/
https://dareandbe.com/make-money-no-money/
https://dareandbe.com/meditation-guide-for-beginners-what-you-should-know-before-start-meditating/
https://dareandbe.com/the-best-ways-to-lose-weight-fast/
https://dareandbe.com/relieve-lower-back-pain-with-pelvic-clock-review-2020/