"Every day try to become the best version of yourself!"
These are the word my father used to say to me, which and today, they lead me in my personal and professional life.
WHEN THE PAST PURSUE THE PRESENT
Do you remember that as a teenager everyone asked you what you wanted and liked to do, what school you wanted to attend or what career?
All the answers to those questions did not coincide with the period of your transformation as an adult. What you liked and wanted to do then, has changed completely with what you do or you want now.
The problem is that the moment you become adult, no one asks you these things anymore. This responsibility has been transferred to you, and most of the time you are confused or you do not know what you want.
Even if you have a vague desire to improve your life, to have a clear overview of where you are heading, you often feel as though something is holding you back.
You feel trapped in a loop, in which you live a monotonous, repetitive life, but hoping for a different result.
Certainly, if in the past were things that you wanted and did not turn into reality, it is because, in one form or another, you blocked their way to you. The same formula applies and at present.
The human body is a generator of emotions, which you need to know and to learn to manage them, to make them an ally who will work for you, and not you, to be in control of them.
At the moment in which the less pleasant emotions take over you, those shadow behaviors appear resistant to change, which blocks your personal and professional performance and productivity.
That part of your personality is formed, which contains all those aspects that you do not want to admit that you own or that you live.
That is why I suggest you avoid:
10 THINGS THAT HOLD YOU BACK FROM BECOMING THE BEST VERSION OF YOURSELF
THE FAKE PERSONA
Have you ever wondered about the role of how many people do you play in different circumstances during a day? Very few people keep their true selves, both in their homes and in society.
Due to the expectations of society and the media, which constantly tells you how you should look, act and feel, it makes you question your own opinions, your Self-Esteem and Self-Confidence decrease, making you dependent on the approval of others.
You are so influenced by the changes of the outside world, that you change your behavior, you create fake personas to hide the true self, and to please society.
• You wear a smiling mask, when in fact your soul is crying.
• You use a mask of success and excellence, when inside you devalue and consider yourself incapable.
• You appear as positive person in the eyes of some, when in fact your negativity pushes you to the precipice.
• You victimize yourself in front of others, just to get a little attention.
• You wear the mask of happiness, when in fact your life is a continuous struggle.
• You play the role of empathy, when your heart is ice.
• You expose social relationships, when in fact the darkness of loneliness pushes you into depression and anxiety.
There are so many masks that you have been using for a long time, that you do not know who you are anymore.
You have lost your identity, personality and your "voice".
It is better the people to hate you for who you really are, then to love you for somebody that you are not.
So, give up all the masks and expose your true Self. Recover your Self-Confidence, stand up for your own opinions, and "raise your voice" so that everyone can hear you.
And to quote Dr. Seuss:
"Be who you are and say what you feel, because those who mind do not matter, and those who matter do not mind."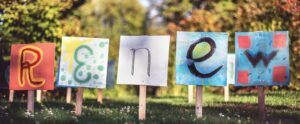 I KNOW IT ALL!
You are guided by the tendency to believe that you already know everything, that is not necessary to learn new things in different aspects of your life.
By bringing nothing new to your knowledge, all you do is continually repeat what you know.
But unfortunately, the result will be the same for you, both personally and professionally.
"If you are not learning, growing and evolving who you were yesterday, who you will be tomorrow is going to be no better."
Successful people always read, listen, and never stop learning. You need to feed and to expand your mind with new information, and to rise to a new level in your life, to bring new sparks inside you.
Give up your ego, learn, listen, read books, ask questions, keep getting informed, do research and grow as a person.
"In this world, you are either growing or you are dying; so get in motion and grow." Lou Holtz.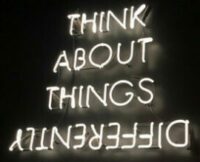 THE COMFORT ZONE
It creates a sense of security, of relaxation, without stress, which detaches you from what is happening around you.
In reality, it is just an illusion, a barrier imposed by you, over which it is difficult to overcome, only to not lose the feeling of the minimal effort that is offered to you. All this does nothing but shadow your potential in developing you.
"The true tragedy in most people's lives is that they are far better than they imagine themselves to be, and as a result end up being much less than they might be." Earl R. Smith II
Life is not just pleasure and comfort, your purpose in this life is not just to be born, to live reactively and to die.
Do something meaningful for you, with your life. Share a part of your soul, of your time, a part of your knowledge. Do not waste your life. Make your life a meaningful purpose.
Be proactive, understand the status where are you now, know where you want to reach, devise a plan, and make it a reality.
"Show the world you are not here to just pass through. Leave great footprints wherever you pass and be remembered for the change you initiate." Israelmore Ayivor.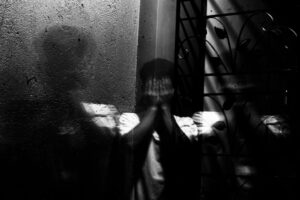 THE SHADOW OF FEAR
Fear it acts first on the mental level, creating unrealistic information, which your brain transfers later, into an emotional stage.
There are many types of fears, but when it comes to personal and professional development, they appear in the form of fear of failure, fear of success, and fear of making mistakes.
Each time you create your unrealistic scenario:
What if I will do mistakes?
What if it does not work?
What if I will lose money?
Many "What if" negatives, but once you do not ask yourself:
"What if this really works?"
Fear dominates you emotionally, but if you face it, you conquer it. Do not deny and do not hide it; become aware of it and gradually overcome it.
"I love the smell of success in the Shadows of Failures."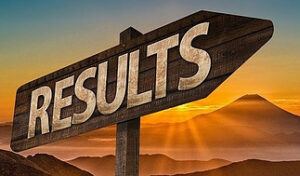 SYMPATHY FOR EXCUSES
"Ninety – nine percent of the failures comes from people who have the habit of making excuses." George Washington
I do not have time.
I do not have experience.
I do not know how.
You do not want to accept that what you are doing is seeking excuses, justifying yourself for your failures and your lack of confidence.
Do you want to make changes?
Do you want to reach your goals?
You can find endless excuses, but why not find at least one reason, why you should do all this?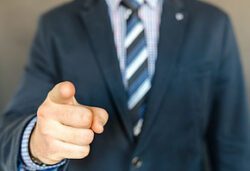 BLAME – SENSE OF CHAOS
I am not talking about blaming yourself. But looking at you, at your failures, your dissatisfaction, you do not want to accept that you are responsible for your life, only one who sets the directions and path for your destination.
That is why you blame others for your unhappiness.
" Blaming others takes time and energy from improving yourself."
But do not forget that pointing a finger to a person, another three are pointing to you.
So, stop blaming, take responsibility for your actions, understand the power of change, and do something different.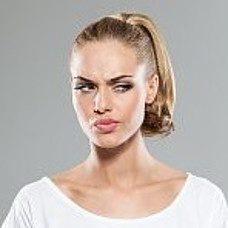 THE SHADOW OF ENVY
Lack of self-confidence and self-esteem will lead you down the path of envy. It will dominate you, it will make you waste your time and energy, chasing after the goals of others and forgetting about your own goals and values.
Do not compare yourself or your actions with those of others. Create your own goals, and to progress surround yourself with those who improve you, and not with those who imitate you.
" Our envy always lasts longer than the happiness of those envies."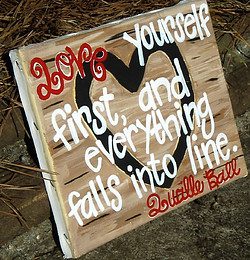 PLEASING OTHERS
You are focused so much on being accepted into society, that you want to please everyone, to be available for everyone, and it is very hard for you to refuse.
But in this case, you do nothing but neglect yourself, living a life for others while losing your own.
If you want to be able to help others, first you need to help and love yourself.
"When you start doing things for yourself rather than always trying to please others, that is when you know, you are truly happy."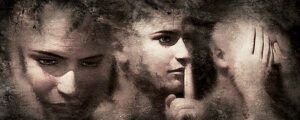 CARING WHAT OTHER THINK
"Care about people's approval, and you will always be their prisoner." Lao Tzu. 
If you are that person which is worry about what other people think about you or your actions, then always their opinion will stop you to do what you think is right for you, and will prevent you from growing as a person.
Do not lower your expectations just to fit into the world. Listen your intuition and will allow you to make better decisions.
"It takes courage to grow up and to become who you really are." E. E. Cummings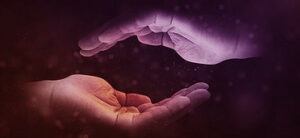 DO IT YOURSELF!
Do you not trust in somebody else, or do you think that the work of others is not valuable?
Let me tell you something. You can embrace your life journey being alone, to fight the battles and to defeat any challenge alone, to walk into the wild unknown alone.
All this will give you strength and courage. You will learn to know and value yourself, and to be aware of your weaknesses.
The lonely road is not the easy one, and is not for everybody. Can you succeed? The answer is yes. But it will be a very tough road, with many obstacles, which will take a lot of time and will consume a lot of energy.
On the other hand, the work in the team is more easier, successful, and more fun.The teamwork will make your dream work!
So, be wise in choosing your own path!
And to quote CM Punk:
"The do-it-yourself lifestyle is something that I have translated into wrestling."
MY FINAL THOUGHTS…
Avoiding using Fake persona masks, you will become aware of a vision of your own person by how you perceive your own role in relationships with others.

Accept the self-improvement through the process of self-love, change, and evolution. Build your self-confidence, take responsibilities, realize your value and how you can positively affect the world around you.
"Becoming the best version of yourself, you will become an attraction magnet for others."
I hope you enjoyed the article, and I would love to hear your opinion or your short story in becoming the best version of yourself.
Till next time…
Choose The Best You!
~ Diana D. ~
Founder of Dare & Be.