GUEST WRITER – AUTHOR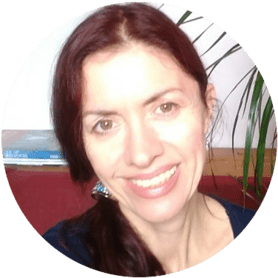 Hi, my name is
Lenka Sophie
and I am a language teacher and translator. Languages have always been one of my passions. I teach English and German and wrote also two e-books about language learning, unfortunately only in the Czech language. I'm a full-time translator and teacher working from home. I am also interested in the Law of Attraction. I believe that we are creators of our own lives and can manifest anything we wish. However, it is not as easy as it is Sometimes presented, it requires a lot of work on our minds and we have to become the best versions of ourselves.
I am also passionate about beauty and everything about women's beauty, youthful skin, and shiny long hair. That's why my main website is called  "What you need for beauty." 
Many books affected my life and changed my view of the world, which subsequently changed me as a person. I believe there is no coincidence and everything comes at the right time.
So did this book…
KANTU. EL PODER DE LA MUJER
The way it came to me is very interesting. One of my Facebook friends, an artist who paints beautiful pictures, announced that she read this book and wants to pass it on to someone else as she received some other book from someone else this way, too.
She wrote that she would send it to the first person who would express interest in it. I happened to be that one.
I already knew there were things behind the visible world, spiritual and impossible to express with words.
This book is about women's power.
According to an antique prophecy of the Andes, a day will come when the feminine spirit will awake from its long sleep, and fight to remove hate and destruction creating order in chaos and giving origin to a world of peace and harmony.
Hernán Huarache Mamani, the author of this book, is a Quechuan Indian. He studied economy in Arequipa and worked in the Peruvian Ministry of Agriculture. A serious illness made him return to his home village and although he was told by doctors he had no chance to heal, his father who was a curandero (natural healer and shaman), helped him to get his health back.
This experience changed his life completely, he saw now that there was another knowledge and wisdom than the one he learned at the university. He didn't return to his previous life and started to pursue the tradition of the curanderos. He is one of the last living heirs of this Peruvian tradition and passes it to readers in his books.
THE STORY OF KANTU
Kantu is young, pretty, and full of interest and enthusiasm. She is a Peruvian Indian and lives in the mountain city of Cuzco, where she spends her time studying, with her friends, and, of course, partying, like most modern girls of her age.
Her dress is contemporary, and she knows nothing of the antique traditions of the Andes, of the science of the Pachamama, of the teachings of the curanderos. She is not interested.
One day an unexpected event turns her world upside down. Willing to do anything to conquer the man she loves, Kantu chooses a strange and difficult path to follow. She decides to find a curandero who would teach her how to "win" the heart of the man she loves.
This fascinating path leads her to discover the extraordinary power she possesses and completely changes her view of the world.
The story of Kantu will touch your heart and soul. You will realize that it is possible to find strength, courage, and willpower to change our destiny within ourselves; it is possible to exchange every pain, solitude, and sadness, for a world of joy, friendship, and fulfillment.
The way she took hold of her destiny makes us realize that we need to break free of the cages surrounding us and learn to fly again to find the lost harmony of our lives.
We can see the immense power a woman has when she learns how to be true to herself and is ready to work on the improvements of her gifts.
Important is to be honest with ourselves. There is no way to find inner peace and wisdom if we settle for something we know it is not right. Deep down we always know what's right and what's wrong. We should always follow our gut and do what is right.
The way to inner peace is not short and we have to fight with our demons and flaws. Always strive to be better, to become our best selves.
We all do things we learned from our parents and follow the patterns which are, in many cases, not good for us. We have so many wrong beliefs, and many fears as well.
When we want to have a perfect partner but first we have to become the perfect partner for someone. It always starts with us.
There are so many blocks and issues we don't even know about and it requires a lot of work on our mind. Peaceful time alone, meditation, and physical exercise, that all the basics we have to do for ourselves and strive for the best we can become.
FINAL THOUGHTS
Kantu. El Poder de la Mujer is a book that helped me understand many things, which affected me deeply to the bone. For sure, it is the best book I read in the last 3 years and the best about the spiritual world, inner peace, and wisdom.
I would recommend this book to every woman who is ready to open her mind to new horizons; it is a true gem.
Lenka Sophie
https://whatyouneedforbeauty.com